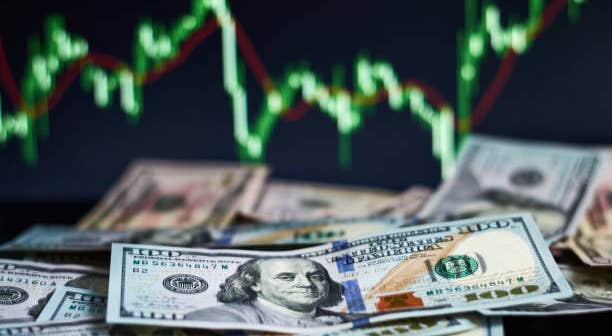 October 31, 2023 6:34 AM |
3 min read
Although U.S. stocks closed higher on Monday, there were a few notable insider trades.
When insiders purchase shares, it indicates their confidence in the company's prospects or that they view the stock as a bargain. Either way, this signals an opportunity to go long on the stock. Insider purchases should not be taken as the only indicator for making an investment or trading decision. At best, it can lend conviction to a buying decision.
Below is a look at a few recent notable insider purchases. For more, check out Benzinga's insider transactions platform.
ZIVO Bioscience
The Trade: ZIVO Bioscience, Inc. (NASDAQ: ZIVO) 10% owner Strome Group Inc acquired a total of 366,286 shares at an average price of $7.67. To acquire these shares, it cost around $2.81 million.
What's Happening: ZIVO Bioscience announced a 1-for-6 reverse stock split.
What ZIVO Bioscience Does: Zivo Bioscience Inc is a research and development company operating in both the biotech and agtech sectors, with an intellectual property portfolio comprised of proprietary algal and bacterial strains, biologically active molecules and complexes, production techniques, cultivation techniques, and patented or patent-pending inventions for applications in human and animal health.
Keurig Dr Pepper
The Trade: Keurig Dr Pepper Inc. (NASDAQ: KDP) Chief R&D Officer Karin Rotem-Wildeman acquired a total of 7,050 shares at an average price of $29.95. To acquire these shares, it cost around $211,148.
What's Happening: Keurig Dr Pepper reported third-quarter FY23 sales growth of 5.1% year-on-year to $3.81 billion, beating the analyst consensus estimate of $3.768 billion.
What Keurig Dr Pepper Does: Keurig Dr Pepper was established in 2018 following a merger between Keurig Green Mountain Coffee and Dr Pepper Snapple.
Don't forget to check out our premarket coverage here.
Sound Financial Bancorp
The Trade: Sound Financial Bancorp, Inc. (NASDAQ: SFBC) 10% owner Stilwell Partners LP bought a total of 4,470 shares at an average price of $35.78. To acquire these shares, it cost around $159,918.
What's Happening: Sound Financial Bancorp posted a decline in third-quarter sales.
What Sound Financial Bancorp Does: Sound Financial Bancorp Inc operates as the holding company for Sound Community Bank that provides traditional banking and other financial services for individuals and businesses.
OceanFirst Financial
The Trade: OceanFirst Financial Corp. (NASDAQ: OCFC) Anthony Giordano III bought a total of 2,345 shares at an average price of $12.75. The insider spent around $29,895 to buy those shares.
What's Happening: OceanFirst Financial posted net income available to common stockholders of $19.7 million, or $0.33 per share, for the three months ended Sept. 30, 2023.
What OceanFirst Financial Does: OceanFirst Financial Corp is engaged in the banking sector of the United States.
Check This Out: Pfizer, AMD And 3 Stocks To Watch Heading Into Tuesday
---