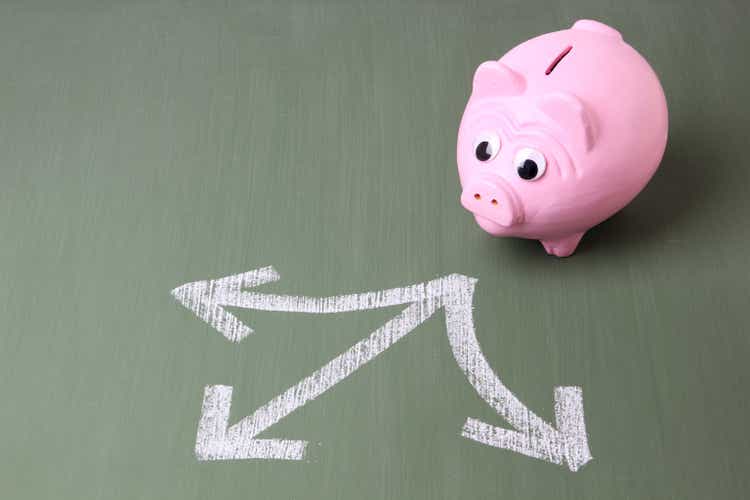 Introduction
Energy Transfer (NYSE:ET) and Enterprise Products Partners (NYSE:EPD) are two of the top Master Limited Partnerships in the market. These industry giants serve as the backbone of America's energy infrastructure and provide substantial income and capital gains for countless investors.
I have previously covered both companies and consider them both solid long-term investments. However, recent developments have led to a scenario where EPD offers a "mere" 7% yield, while ET still offers a generous 9% yield. In this article, I will share my insights on these two similar yet distinct stocks and provide my perspective on which one I would choose if I had to pick just one.
The Reliable Workhorse: Enterprise Products Partners
Enterprise Products Partners reminds me of a reliable Toyota Corolla – not flashy or fast, but dependable and able to get the job done. Just as the average car deals with uncertainties and costs, EPD and its peers face their fair share of challenges in the Midstream industry.
Over the past decade, demand fears and high investment requirements have caused significant sell-offs in the industry, resulting in modest returns for MLPs. However, EPD has weathered these storms exceptionally well, consistently raising its dividend and outperforming its peers. It boasts a large network, including pipelines, storage facilities, docks, and processing plants, connecting fossil fuel producers to buyers and facilitating exports.
With a leverage ratio of just 3.0x (EBITDA), an A-minus credit rating, and a history of consistent dividend growth, EPD stands out as one of the financially healthiest companies in the sector. Its commitment to reducing leverage, increasing shareholder returns, and investing in growth opportunities positions it favorably for the future.
The Comeback Kid: Energy Transfer
If EPD is a reliable Corolla, then ET is a car that has faced near-total destruction multiple times but managed to rebuild. ET has experienced significant challenges, including a 90% value loss during the 2016 commodity crash and dividend cuts during the pandemic.
However, the tide has turned for ET. With an investment-grade credit rating, a healthier financial profile, and a path to double-digit dividends, the company has undergone a remarkable transformation. Its extensive footprint in the United States, including pipelines, fractionators, and gathering pipelines, solidifies its position as a major player in the natural gas industry.
ET has consistently outperformed its peers since the pandemic, thanks to its strong business growth prospects and attractive valuation. With a current yield of 8.9%, it presents a compelling investment opportunity. The company's ongoing acquisition of Crestwood Equity Partners further strengthens its position and adds valuable fee-based income to its portfolio.
The Preferred Choice: Energy Transfer
While EPD offers reliable income and is undervalued, the risk-reward balance tilts in favor of ET. The company's improved financials, outperformance compared to EPD and AMLP ETF, and attractive valuation make it the more attractive investment choice. ET's potential for double-digit dividends, lower leverage, and strong business outlook bolster its appeal.
However, this is not to diminish EPD's merits – it remains a dependable income generator. The ultimate decision depends on one's risk appetite and investment preferences. But personally, I lean towards ET as the preferred choice in this comparison.
Takeaway
In comparing Energy Transfer and Enterprise Products Partners, the scales tip towards ET as the more favorable investment option. While EPD represents the reliable workhorse of the MLP world, offering steady income and consistent dividend growth, ET's impressive turnaround, healthier financials, and potential for higher dividends make it a compelling choice.
This is not to undermine the merits of EPD – it is a valuable income generator and undervalued. But the risk-reward balance currently favors ET, making it my preferred pick.