When companies exceed analyst expectations for quarterly earnings, it attracts the attention of investors. This indicates a positive business performance and the ability to capitalize on market conditions.
Based on their recent quarterly results, here are three stocks to keep an eye on:
Pure Storage (PSTG)
Pure Storage continues to display strong growth and is an appealing investment option for those seeking expansion. The Evergreen Storage business model, which focuses on hardware and software innovation, maintenance, and support, has helped Pure Storage outperform expectations.
In Q2, Pure Storage exceeded earnings expectations by 21%, reporting an EPS of $0.34 per share compared to estimates of $0.28 per share. Additionally, their earnings increased by 6% compared to the same period last year. With a +45% increase in stock value this year, Pure Storage is positioned for further growth.
Forecasted steady annual EPS growth and a Zacks Rank #2 (Buy) make Pure Storage an attractive investment option.


Image Source: Zacks Investment Research
Veeva Systems (VEEV)
Veeva Systems is another technology stock that offers substantial growth potential and carries a Zacks Rank #2 (Buy). While Salesforce's impressive Q2 earnings received attention, Veeva Systems also delivered strong results, resulting in a 16% increase in stock value.
Their Q2 earnings per share of $1.21 marked a 17% year-over-year increase. Veeva Systems stock has risen by +29% this year and is expected to maintain its growth, with estimated EPS growth of 7% in the current fiscal year and 18% in the following year.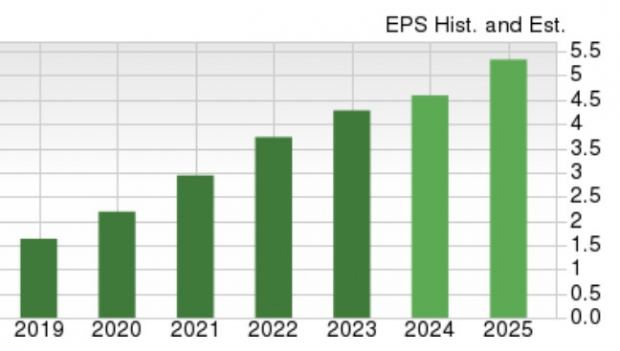 Image Source: Zacks Investment Research
Vera Bradley (VRA)
Vera Bradley offers investors an opportunity to invest in a smaller-cap company with potential market share growth. Despite a 58% increase in stock value this year, their quarterly earnings indicate that the stock is still reasonably priced.
In Q2, Vera Bradley's EPS of $0.33 per share exceeded expectations by 175%, a significant increase of 312% compared to the previous year. These impressive results were driven by improved gross margin and successful expense reduction strategies.
Vera Bradley currently holds a Zacks Rank #3 (Hold), but with double-digit percentage annual earnings growth and a strong Q2 performance, a buy rating may be imminent.


Image Source: Zacks Investment Research
Conclusion
After their outstanding Q2 results, Pure Storage, Veeva Systems, and Vera Bradley are stocks worth monitoring. Strong earnings performances suggest continued growth and make these stocks attractive investments for the future.
Disclaimer: The views and opinions expressed in this article are those of the author and do not necessarily reflect the official policy or position of Nasdaq, Inc.