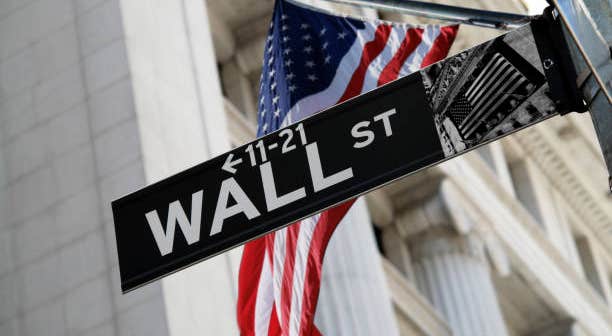 On Tuesday, U.S. stocks made a late upward turn, with the Dow Jones index gaining approximately 50 points. The Dow traded at 32,978.85, up 0.15%, while the NASDAQ rose 0.20% to 12,814.52. The S&P 500 also experienced a positive trend, increasing by 0.38% to 4,182.85.
Leading and Lagging Sectors
Real estate shares saw a significant jump of 1.3% on Tuesday, while communication services shares fell by 0.3%.
Top Headline: Global Payments Inc Exceeds Third-Quarter Earnings Expectations
Global Payments Inc (NYSE: GPN) reported better-than-expected earnings for the third quarter. Adjusted net revenue rose 9% year-over-year to $2.232 billion, slightly beating the consensus of $2.226 billion. Additionally, adjusted EPS of $2.75 surpassed the consensus estimate of $2.71. Global Payments raised its adjusted EPS outlook for FY23 to $10.39 – $10.45, compared to the previous range of $10.35 – $10.44, and exceeding the consensus estimate of $10.38.
Equities Trading UP
Shares of SciSparc Ltd. (NASDAQ: SPRC) surged 68% to $5.72 after receiving notice of acceptance from the Australian patent office for its patent application for a Combination of Opioids and N-Acylethanolamines for pain treatment. Cardio Diagnostics Holdings, Inc. (NASDAQ: CDIO) also experienced a boost, with shares rising 50% to $0.32 after securing an Innovation Technology contract from Vizient for its novel AI-driven precision heart disease tests. Wolfspeed, Inc. (NYSE: WOLF) saw a positive increase of 23% to $33.99 after reporting first-quarter financial results and issuing guidance.
Equities Trading DOWN
Kintara Therapeutics, Inc. (NASDAQ: KTRA) shares plummeted 79% to $0.8150 after its drug VAL-083 did not outperform existing treatments for glioblastoma, a severe brain cancer. Galera Therapeutics, Inc. (NASDAQ: GRTX) also took a hit, with shares down 55% to $0.0960 after its GRECO-2 trial did not pass futility analysis. Sientra, Inc. (NASDAQ: SIEN) fell by 56% to $0.6465 after reporting preliminary unaudited third-quarter financial results.
Commodities
In commodity news, oil traded down 1.2% to $81.31, while gold dipped 0.6% to $1,994.30. Silver also saw a decline of 1.9% to $22.955, while copper experienced a slight fall of 0.3% to $3.6495.
Euro Zone
European shares closed mostly higher. The eurozone's STOXX 600 gained 0.59%, the German DAX climbed 0.64%, and the French CAC 40 rose 0.89%. Spain's IBEX 35 Index also saw a slight increase of 0.04%. However, London's FTSE 100 fell 0.08%, and Italy's FTSE MIB Index jumped 1.47%. The Eurozone's inflation rate eased to 2.9% year-over-year in October, reaching its lowest level since July 2021. The Eurozone economy contracted by 0.1% quarter-on-quarter in the three months up to September 2023, compared to a revised 0.2% increase in the previous quarter.
Asia Pacific Markets
Asian markets closed mostly lower on Tuesday. Japan's Nikkei 225 saw a rise of 0.53%, while Hong Kong's Hang Seng Index fell by 1.69%. China's Shanghai Composite Index also experienced a slight decline of 0.09%. India's S&P BSE Sensex slipped approximately 0.1%. The Bank of Japan maintained its key short-term interest rate at -0.1%, while Japanese housing starts fell by 6.8% year-over-year in September. Retail sales in Japan increased by 5.8% year-over-year in September, and industrial production rose by 0.2% month-over-month. Hong Kong's economy showed growth of 4.1% year-over-year in the third quarter, compared to a 1.5% increase in the previous period.
Economics
The S&P CoreLogic Case-Shiller 20-city home price index rose by 2.2% year-over-year in August, compared to a 0.2% increase in July. The FHFA house price index increased by 0.6% from the previous month in August. Compensation costs for civilian workers rose by 1.1% in the third quarter. The Chicago PMI slipped to 44 in October from 44.1. The Dallas Fed general business activity index for the Texas service sector also fell, reaching a reading of -18.2 in October compared to -8.6 in the previous month.