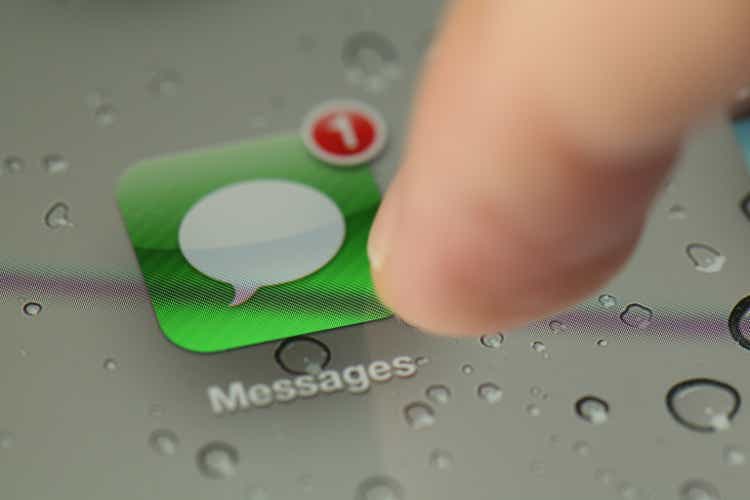 Apple's (NASDAQ:AAPL) turnaround on iPhone text messaging, to introduce RCS (Rich Communication Services) support next year, marks a significant shift in its strategy. The move aims to provide a more seamless texting experience between its devices and Android's (NASDAQ:GOOG) (NASDAQ:GOOGL), despite its prior opposition.
The decision to embrace RCS messaging, utilized by most Android phones and devices, signals a departure from Apple's previous stance. RCS offers enhanced capabilities compared to older SMS/MMS standards, contributing to a more dynamic messaging experience.
Apple affirmed its commitment to incorporate RCS Universal Profile, the standard released by the GSM Association, stating that it will offer improved interoperability compared to SMS or MMS. This addition will complement the existing iMessage, which Apple claims will remain the superior and most secure messaging platform for its users.
Previously, Apple focused on enhancing iMessage features solely for users within its ecosystem. In contrast, RCS provides iMessage-like rich features for cross-platform texts.
Notably, Apple's change in approach comes in the wake of the EU's Digital Markets Act, which enforces crucial obligations for major companies to ensure the compatibility of their services.
Just a year ago, Apple (AAPL) CEO Tim Cook's response to a conference inquiry about integrating cross-platform RCS support was dismissive, urging attendees to choose iPhones instead.