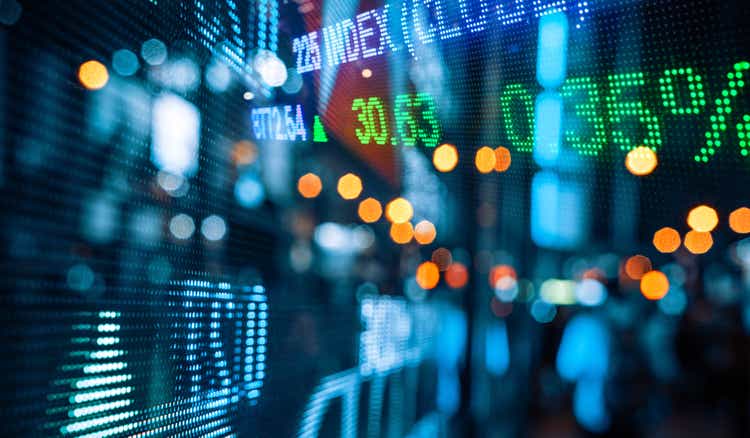 Japan's Market Performance
Japan's market showed a gain of 0.47%. The final August PMI for Japan's manufacturing sector was 49.6, remaining unchanged from the previous month.
In terms of data, Japan's Q2 Corporate Capital spending increased by 4.5% year-on-year, falling slightly short of expectations at 5.4%.
China's Market Performance
China's market experienced a modest increase of 0.29%. The Caixin/S&P Global Manufacturing PMI for August 2023 came in at 51.0, surpassing the expected figure of 49.3.
In an announcement, the People's Bank of China revealed its decision to reduce the foreign exchange reserve requirement ratio from 6% to 4% starting September 15th.
Other Market Highlights
Hong Kong: Market closed due to approaching Super Typhoon Saola.
India: Market increased by 0.35% with the S&P Global India Manufacturing PMI reaching a 3-month high of 58.6 in August 2023.
Australia: Market declined by 0.29% as July home loans fell by 1.9% month-on-month.
Market Insights
The South Korea Manufacturing PMI dropped to 48.9 in August 2023, indicating a prolonged downturn in business conditions for 14 consecutive months.
South Korea's August exports and imports both experienced a decline, falling by 8.4% year-on-year.
Meanwhile, Indonesia's annual inflation rate rose to 3.27% in August 2023, aligning with market forecasts of 3.33%.
US Market Update
In the US, markets concluded with mixed results on Thursday. The Nasdaq Composite registered a slight gain of 0.11%, while the S&P 500 decreased marginally by 0.16%. The Dow slipped by 0.48%.
Oil prices were poised to break a two-week losing streak due to tightening supplies. US WTI crude increased by 0.2% to $83.76 a barrel, while Brent crude rose 0.2% to $87 per barrel.
Currencies and Stock Futures
Currencies: Japanese Yen (JPY:USD), Chinese Yuan (CNY:USD), Australian Dollar (AUD:USD), Indian Rupee (INR:USD), Hong Kong Dollar (HKD:USD), New Zealand Dollar (NZD:USD).
US stock futures stabilized on Friday after a mixed performance in the previous session: Dow (+0.21%), S&P 500 (+0.14%), Nasdaq (+0.09%).
ETFs
Popular ETFs include: JEQ, EWJ, DXJ, FXY, FXI, KWEB, CQQQ, MCHI, ASHR, YINN, TDF, CHIQ, GXC, EWH, KBA, YANG, CXSE, CAF, CWEB, PGJ, KURE, CHIX, CYB.