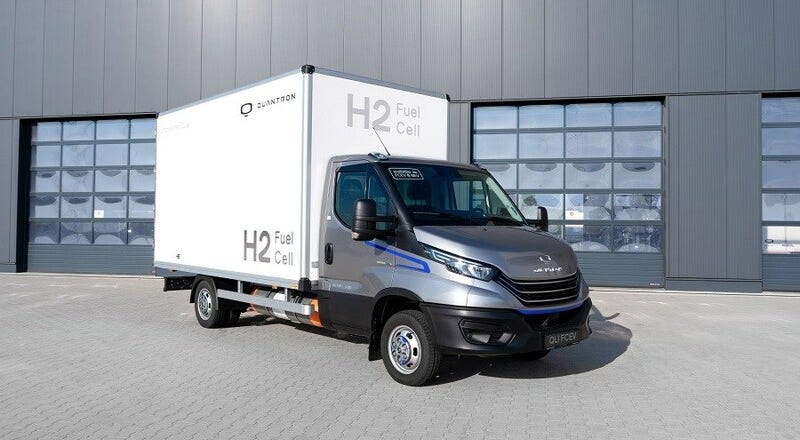 Ballard Power Systems, Inc., in collaboration with Quantron AG, has introduced its first fleet of fuel cell electric trucks.
These trucks incorporate Ballard's highly efficient FCmove fuel cell modules into QUANTRON vehicles.
Ballard Power's backlog of Total Fuel Cell Products & Services amounted to $147.5 million as of the end of the second quarter.
Since forming their strategic partnership in September 2021, the two companies have made significant advancements in the industry. Quantron, headquartered in Germany, is a driving force behind these innovations.
Randy MacEwen, CEO of Ballard Power Systems, expressed his enthusiasm for the expansion of their collaboration with QUANTRON into the light-duty vehicle sector and the increased deployment of fuel cell technology in the crucial last-mile transport market.
One European customer has already taken delivery of five units, one of which has successfully completed daily operations during a trial period.
BLDP shares have seen a 1.43% increase, reaching $4.26 at the time of the last update on Friday.