Introduction
Bank7 (NASDAQ:BSVN) is a regional bank operating in Oklahoma, Kansas, and Texas. Despite the challenges faced by the regional banking sector, Bank7 has managed to thrive, consistently increasing its deposits. Although the bank's performance reflects the overall trend of the sector, with a 13% decline year-to-date, it has maintained a steady growth in book value per share. Currently trading at an undervalued price-to-book ratio of 1.3, Bank7 stands out with a remarkable return on equity (ROE) exceeding 20%. Furthermore, the bank's exposure to the thriving Texas market positions it for growth.
Regional Banking Crisis
The regional banking crisis, triggered by the collapse of SVB in March 2023, continues to affect the sector. The main cause of this crisis is the rapid increase in interest rates compared to the slow rise in interest-earning assets on bank balance sheets. As a result, banks have struggled to offer competitive deposit rates, leading to a flight of deposits from banks. Despite this ongoing crisis, Bank7 has not only avoided significant setbacks, but has also achieved a 5.6% growth in deposits since the end of 2022. This success can be attributed to the bank's ability to offer higher deposit rates, supported by its unique loan portfolio composition.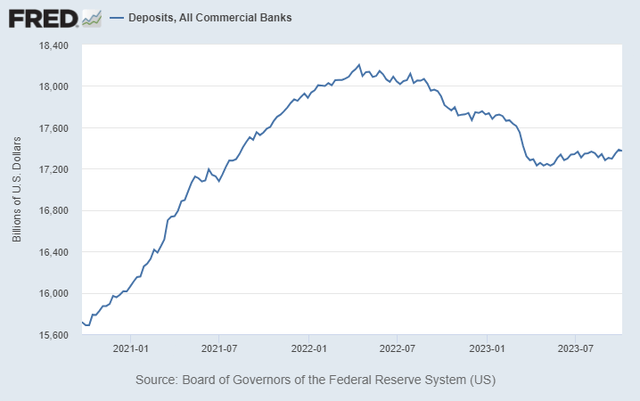 If a bank experiences a substantial outflow of deposits, it may be forced to sell long-term fixed-rate loans or securities to cover the withdrawals, which can result in unrealized losses and even insolvency. While the regional banking index has declined by nearly 30% due to these factors, Bank7 has successfully avoided these challenges and has even achieved positive deposit growth during this period.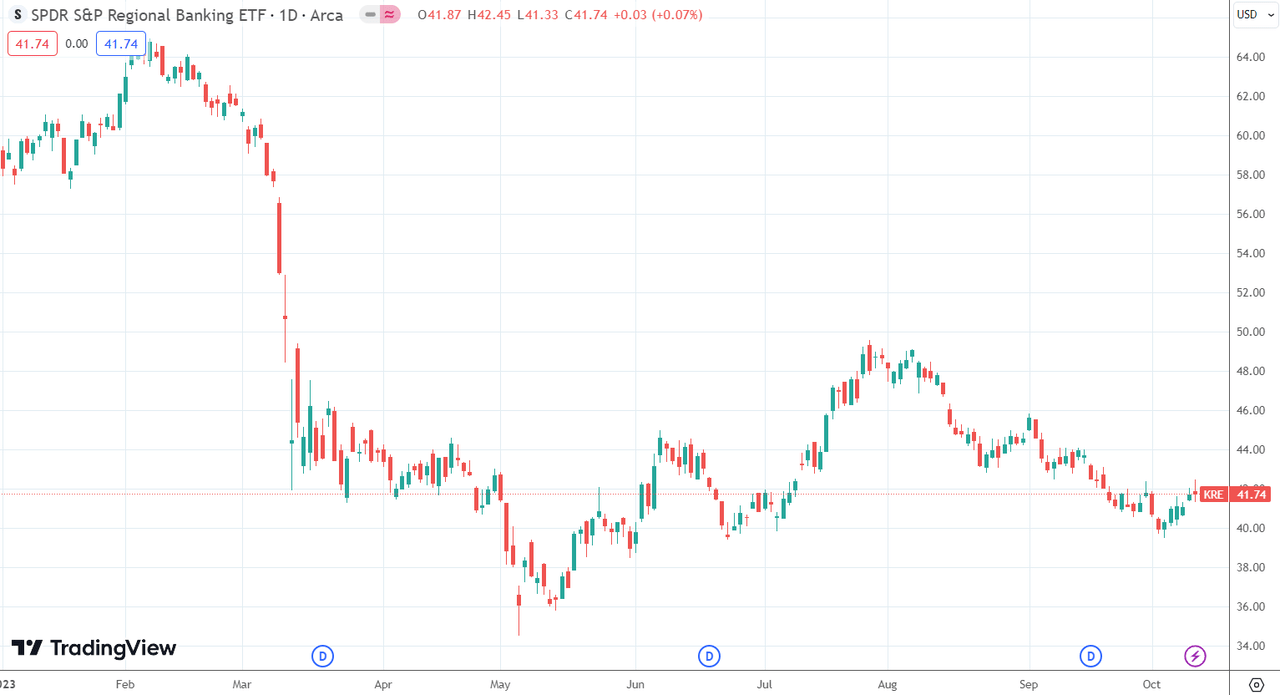 Bank7's resilience in the face of the regional banking crisis can be attributed to its ability to offer higher deposit rates, driven by its unique loan portfolio composition. With 72% of floating loans in its portfolio, Bank7 can quickly reprice its loans to market rates, without significantly impacting its margins. In contrast, many peer banks have a higher ratio of fixed-rate loans, which hampers their ability to increase deposit rates and grow deposits. Bank7 not only glides through this crisis but has also established a reputation as a well-run and profitable bank.
History
Bank7 was founded in 2004 by William Haines, who is also the largest shareholder. The bank has experienced significant growth since 2014, with total assets growing at a 15.9% compound annual growth rate (CAGR) from $480M to $1,681M as of Q2 2023. This growth has been accompanied by consistently high ROEs, averaging 20.7% since 2014, and a stable net interest margin (NIM) of 5.2%, even in a volatile interest rate environment. The bank's focus on low-cost operations is reflected in its impressive efficiency ratio, well below the industry average.
Loan Portfolio
Bank7's loan portfolio is primarily focused on business and commercial real estate loans, with a floating rate loan ratio that allows for quicker repricing to market rates. This composition enables the bank to offer higher interest rates compared to other banks and maintain a high NIM. Despite the potential risks associated with this loan mix, Bank7 has proven its ability to manage risk effectively, with non-performing loans remaining relatively low throughout various economic conditions.
Geography
Bank7 operates in ideal locations, with a strong presence in Dallas and Oklahoma City, both experiencing rapid population growth. The affordability of these areas and their relatively high incomes attract people who are looking for big city living without the high cost of living on the coasts. This population growth translates into increased loan and deposit growth for Bank7, providing a solid foundation for future expansion.
Consumers
Google reviews of Bank7 branch locations are generally positive, citing the bank's excellent digital experience and strong customer service. These reviews reflect the bank's customer-centric approach, even as it continues to grow rapidly.
Valuation
Bank7 is currently trading at an attractive price-to-book ratio of 1.3 and has achieved a 25% ROE in 2023. Given the bank's consistent growth and ability to generate high returns on capital, it is undervalued compared to industry peers. Even with conservative assumptions, a base case scenario projects a considerable return on investment for Bank7 over the next five years.
Risks
While Bank7 has demonstrated resilience and strong performance, there are inherent risks associated with the bank's deposit and loan concentration, geographic exposure, hospitality loans, and the potential rise in loan delinquency rates. These risks should be carefully monitored.
Conclusion
Bank7 is a small regional bank that has clearly distinguished itself through its consistent growth, strong performance, and ability to navigate challenges. With its strategic focus on the thriving Texas market, Bank7 is well-positioned for continued growth. Despite the sector's decline, Bank7's undervalued stock price presents an opportunity for investors seeking high returns. While risks exist, Bank7's resilient loan portfolio, stable financial metrics, and customer-centric approach contribute to its promising outlook.