In a recent development, Bayer's Monsanto unit has been ordered to pay $332 million by a California jury in connection with a case where the plaintiff alleges that his cancer is a result of using the company's Roundup weedkiller. The verdict includes $7 million in actual damages, as well as $325 million in punitive damages. This marks the third trial loss for Bayer this month, following a winning streak of nine Roundup cases. The company may be required to tap into its $16 billion reserves to handle the increasing costs associated with Roundup litigation.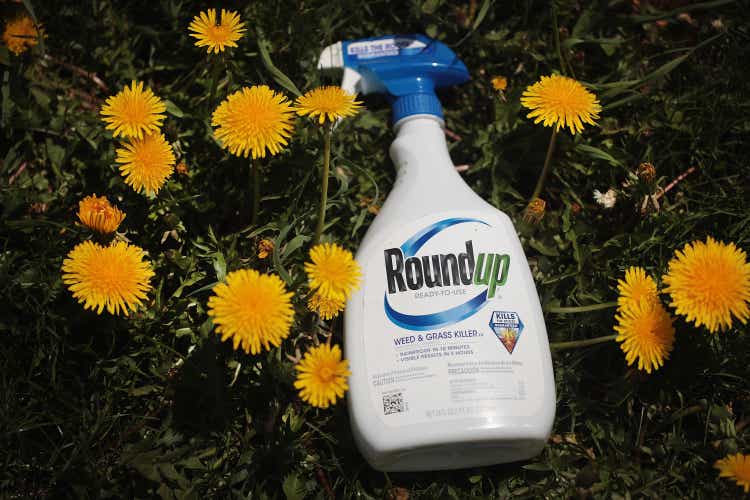 Monsanto's Roundup Weedkiller Verdict
A California jury has ruled in favor of a plaintiff, Michael Dennis, who claims that his non-Hodgkin's lymphoma is a result of his extensive use of Monsanto's Roundup weedkiller for 35 years in his lawns and gardens. The jury has awarded him $7 million in actual damages and an additional $325 million in punitive damages. This verdict comes in the wake of several other cases where plaintiffs have blamed Roundup for their cancer.
The Consecutive Trial Losses for Bayer
Previously, Bayer had been successful in defending itself against nine Roundup-related lawsuits in a row. However, the company's winning streak ended when a Philadelphia jury ordered it to pay $175 million in damages to a retired pizza shop owner who also alleged that Roundup caused his cancer. Additionally, a St. Louis jury recently awarded $1.25 million to another individual making similar claims. With these consecutive losses, it appears that Bayer's financial reserves may be significantly impacted as it grapples with mounting Roundup litigation costs.
The Future Outlook for Bayer
Analysts at Morgan Stanley have noted that the recent verdicts against Bayer in Roundup trials may signal the company's need to utilize most, if not all, of its $16 billion reserve set aside for handling litigation costs. As the number of plaintiffs blaming Roundup for their cancer continues to rise, Bayer will face the challenges of mounting legal expenses and potential reputational damage. It remains to be seen how the company navigates this situation and whether further financial repercussions await them.