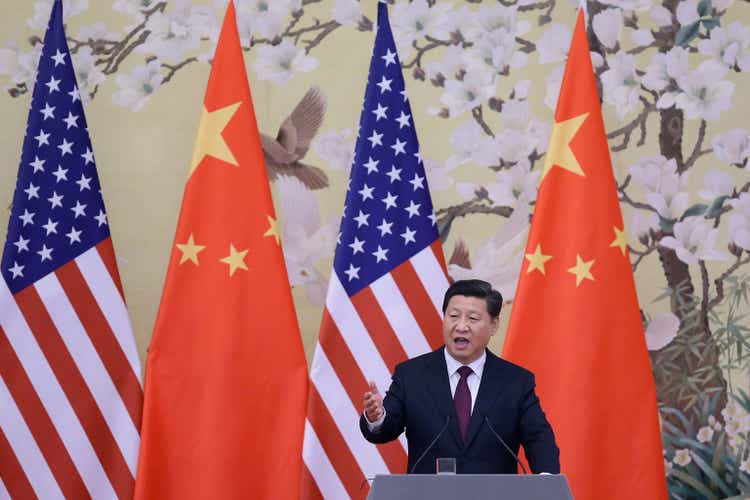 With international capital exiting China, Beijing is striving to prevent a surge in outflows by kickstarting the economy to attract investors and mend fences with Western governments to mitigate geopolitical risks for all. These efforts hold the potential to aid Apple Inc. (NASDAQ:AAPL) and bolster its immediate performance.
It's been a rough patch as the company faced four consecutive quarters of Y/Y revenue declines rooted partly in the slackness of the Chinese market, which Apple significantly relies on these days. With companies relocating production out of China, Apple lacks the agility to swiftly move elsewhere without paying a hefty cost. Thus, any positive strides from Beijing could breathe new life into Apple, as it's poised to endure as one of the leading casualties if the Sino-American tension boils over in the future.
Beacon of Hope Emerges
In the wake of Apple's fiscal Q4 earnings report, a mixed reception greeted investors. Though the company yielded $89.49 billion in revenues, aligning with estimates, the sales witnessed a -0.7% Y/Y downturn. This marked the fourth consecutive quarter of a Y/Y sales slump, fuelling debate on the prudence of holding onto Apple's shares amidst a lackluster year. Nevertheless, the company stands on the cusp of a turnaround, buoyed by several growth triggers that could reverse fortunes and has already fueled a recent upsurge in Apple's shares.