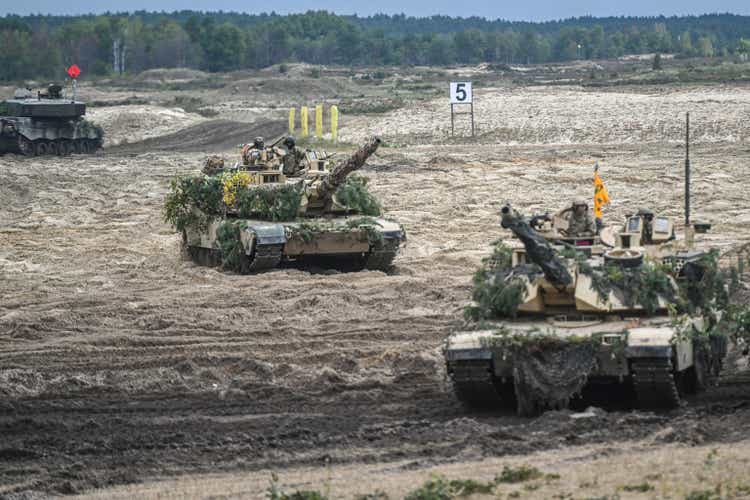 The Biden administration has approved the shipment of armor-piercing munitions containing depleted uranium to Ukraine, according to documents confirmed by two U.S. officials as reported by Reuters. This ammunition will be included in a military aid package set to be announced next week.
U.S. Abrams tanks, manufactured by defense contractor General Dynamics (NYSE:GD), will be provided to Ukraine in the coming weeks. These tanks are capable of firing the projectiles, potentially neutralizing Russian tanks.
While the use of depleted uranium munitions is contentious due to health risks associated with inhaling or ingesting the resulting dust, the Biden administration has already approved the delivery of cluster bombs to Ukraine earlier this year, despite criticism over the unexploded shells endangering civilians.
Learn More about Ukraine and Defense Stocks