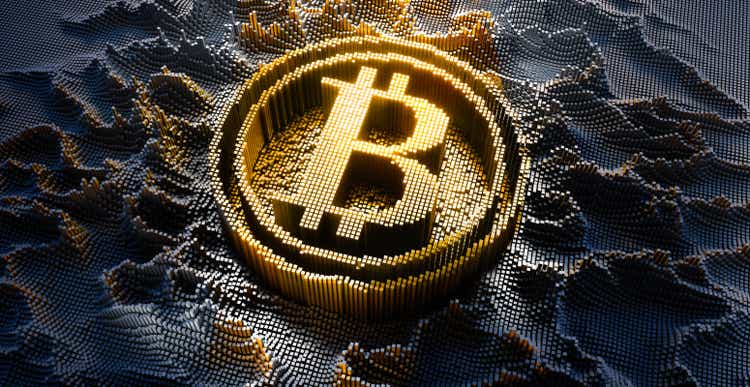 Bitcoin (BTC-USD) encountered a brief dip below $35K on Tuesday, marking the first significant correction in about a week. However, the price chart continues to exhibit a pattern of higher-lows, indicating that the bull run remains intact.
The leading cryptocurrency experienced a 3.9% pullback, settling at $35.3K at 3:37 p.m. ET, following its recent surge to nearly $38K, driven by growing optimism around the potential approval of a spot bitcoin (BTC-USD) exchange-traded fund.
Observing the year-to-date chart of bitcoin (BTC-USD), a consistent pattern of higher-lows is evident, signifying that each trough is higher than the preceding low. Notably, BTC commenced the year at approximately $16.7K.
"Even in a bullish market, pullbacks are common after a significant uptrend, as evidenced in the current scenario. These corrections are expected and actually contribute to a healthy market," highlighted Greg Moritz, the chief operating officer and co-founder of the crypto hedge fund AltTab Capital. He added, "The overall price action, market sentiment, and the sustained institutional interest in crypto continue to signal a bullish outlook."
In a synchronized move, Ethereum (ETH-USD) encountered a 4.9% slide to $1.98K, XRP (XRP-USD) saw a 12.3% decline, and BNB (BNB-USD) noted a 1.9% dip. Interestingly, Solana (SOL-USD) emerged as one of the few major tokens by market capitalization that resisted the broader market correction, registering a 3.7% rise.
Turning to crypto-associated stocks, the landscape was mixed. Riot Platforms (RIOT) experienced a 0.9% decline, Marathon Digital (MARA) recorded a 0.3% increase, MicroStrategy (MSTR) saw a 6.1% pullback, while Coinbase (COIN) and Bit Digital (BTBT) noted gains of 0.4% and 5.7%, respectively.
I hope the revised content retains the original message but in a more engaging and SEO-optimized form. Let me know if any other changes are needed!