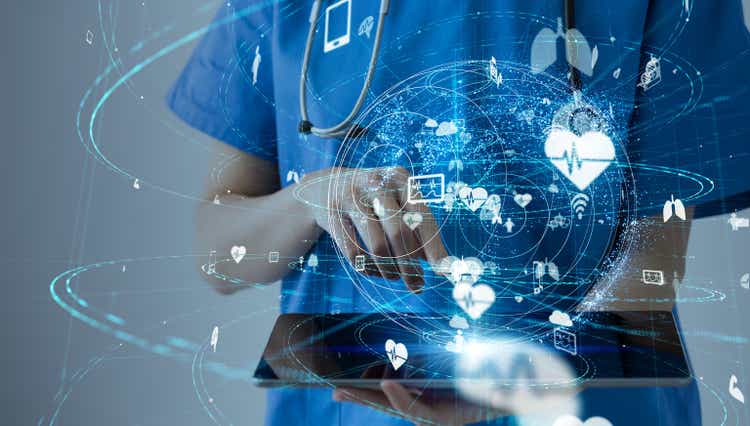 Bank of America Securities has identified its top medtech picks for 2024: Boston Scientific (NYSE:BSX), Stryker (NYSE:SYK), Intuitive Surgical (NASDAQ:ISRG), Dexcom (NASDAQ:DXCM), and Shockwave Medical (SWAV).
The investment bank's choice of these companies revolves around their high-quality operations, profitability, and consistent execution, allowing them to surpass average earnings growth rates.
Despite uncertainties surrounding the long-term impact of GLP-1 drugs on the medtech sector, Bank of America believes that investors are discounting future earnings and favoring companies that are currently generating profits.
Bank of America acknowledges that it may take time to form a consensus on the impact of GLP-1s on the sector. However, it expects growing investor confidence as medtech companies digest positive GLP-1 headlines. The upcoming data from Novo Nordisk's SELECT clinical trial for its GLP-1 drug semaglutide, expected in November, is viewed as a key catalyst for the industry.
Why These Companies?
Dexcom is favored by Bank of America due to its projected growth potential, even with a GLP-1 altered TAM (total addressable market). Stryker is selected for its strong long-term growth prospects resulting from the launch of new products and margin improvements as it returns to pre-COVID levels.
Bank of America maintains its buy rating on Boston Scientific, emphasizing that the company's product launches will enable double-digit growth for several years, compounding earnings per share at an even higher rate.
Intuitive Surgical also receives a buy rating as Bank of America expects improved pipeline visibility, which has the potential to expand the company's multiple, especially if it expands the TAM. Shockwave Medical is noted for its attractive growth opportunities as it continues to innovate in a competitive landscape.
In addition to the top picks, Bank of America has buy ratings on Abbott (ABT) and Becton Dickinson (BDX).
For Abbott, Bank of America set a price objective of $115 based on 25x the bank's estimated earnings per share for 2024. While this multiple may seem high for a high single-digit organic growth company, it is justified by Abbott's strong balance sheet, durability in economic downturns, and potential upside from COVID testing.
Becton Dickinson, on the other hand, has a price objective of $305 based on 22x Bank of America's estimated earnings per share for 2024. Given the uncertain macroenvironment, Bank of America believes Becton Dickinson's ability to raise prices and maintain mid-single-digit growth justifies the multiple.