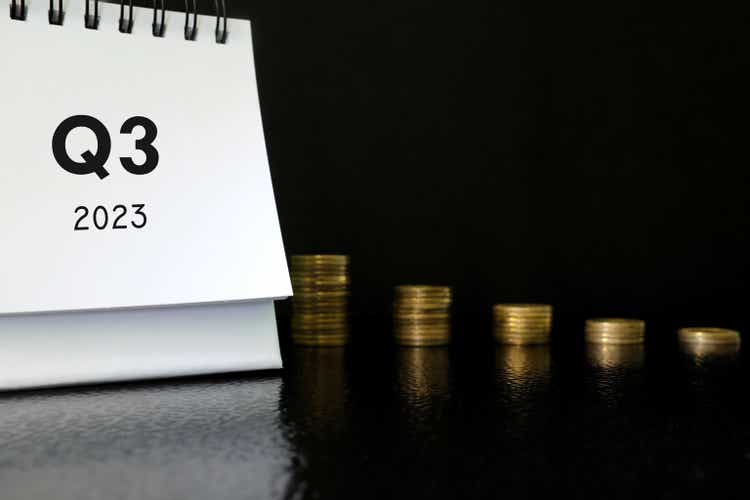 Teladoc Health (NYSE:TDOC) is set to unveil its Q3 2023 financials on Tuesday, October 24, after the market closes. Investors are eagerly anticipating another earnings beat from this leading telehealth provider.
Based in Purchase, New York, Teladoc (TDOC) has consistently exceeded quarterly earnings expectations for the past two years, while also surpassing revenue forecasts for four consecutive quarters. In fact, it has beaten revenue estimates 88% of the time over the past two years.
The consensus EPS estimate for the company's third quarter is -$0.37 (+12% Y/Y), with a consensus revenue estimate of $663.1M (+8% Y/Y).
Over the last three months, Wall Street analysts have raised their projections for Teladoc's upcoming earnings three times, with only one downward revision. Revenue estimates have seen 11 upward and 11 downward revisions.
Q3 was a relatively calm period for Teladoc (TDOC). As a favorite among patients seeking telehealth services during the pandemic, its stock doubled in value in 2020 due to concerns about social interactions caused by COVID-19.
However, TDOC shares experienced a surge in July after the company raised its full-year earnings and revenue guidance. The revised guidance now stands at a loss per share of -$1.60 and a revenue range of $2.6B-$2.675B, compared to the previous guidance of -$1.70-$1.25 and $2.575B-$2.675B, respectively.