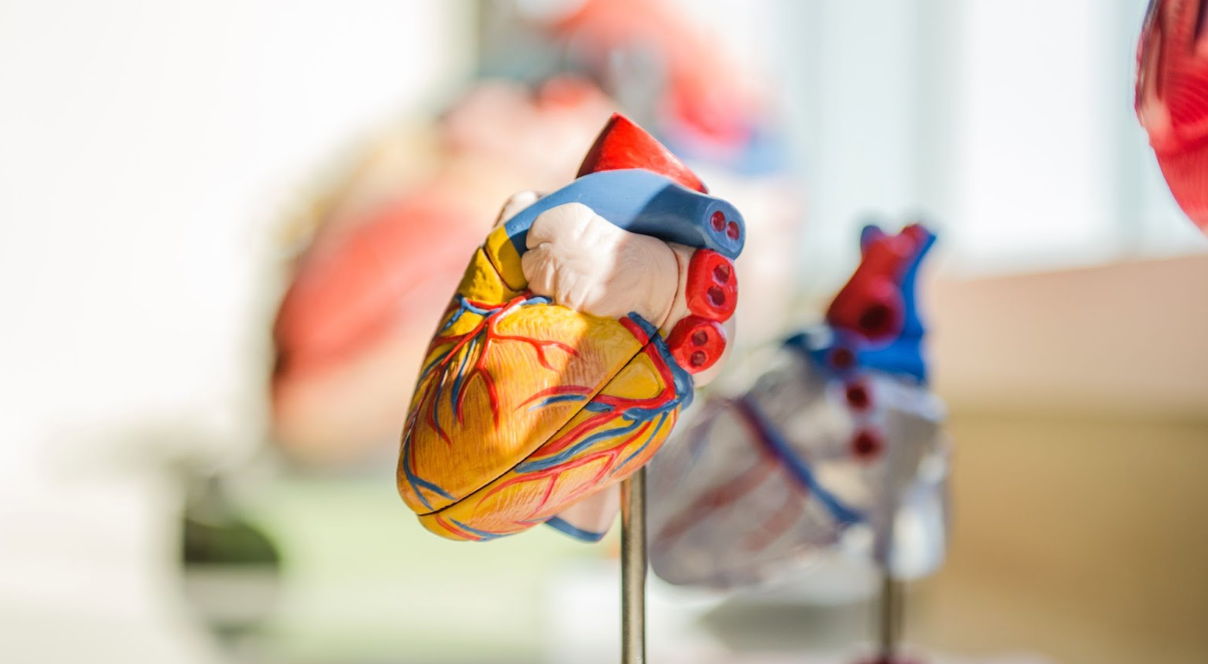 Cardiovascular disease is a global health crisis, claiming nearly 18 million lives each year and causing one-third of all deaths worldwide. However, advancements in epigenetics and artificial intelligence have paved the way for Precision Cardiovascular Medicine, offering hope for improved prevention and detection of heart disease.
Cardio Diagnostics (NASDAQ: CDIO) is at the forefront of precision cardiovascular medicine, using artificial intelligence to enhance disease prevention and detection. As a leader in this rapidly evolving field, the company is leveraging cutting-edge technology to combat cardiovascular disease effectively.
The Power of AI
Traditionally, the risk of cardiovascular disease has been assessed using lipid-based clinical tests like the Framingham Risk Score and the ASCVD Pooled Cohort Equation, followed by multiple diagnostic tests. These tests include exercise ECG, coronary computed tomography angiography, cardiac catheterization, cardio magnetic resonance imaging, single-photon emission computed tomography, and echocardiography.
Cardio Diagnostics is focused on improving disease detection with the development and commercialization of clinical tests that utilize artificial intelligence-driven technology. The company's goal is to become a leading medical technology firm dedicated to enhancing the prevention, detection, and treatment of cardiovascular disease. To achieve this, Cardio Diagnostics has developed four patented and proprietary solutions.
The first solution is Cardio Diagnostics' coronary heart disease risk assessment tool, Epi+Gen CHD. This tool utilizes AI-driven integrated genetic-epigenetics to predict the three-year risk of a coronary heart disease event, such as a heart attack. By enabling more precise clinical decision-making and earlier interventions, Epi+Gen CHD not only improves survival rates but also results in cost savings of up to $42,000 per quality-adjusted life year.
The second product, PrecisionCHD, is the world's only epigenetics-based coronary heart disease detection test. Unlike traditional exercise or nuclear stress tests, PrecisionCHD is a simple blood test that can be done at home or in a healthcare setting without fasting or exposure to radiation. Cardio Diagnostics reports that PrecisionCHD demonstrates 80% sensitivity for men and 76% sensitivity for women, compared to the significantly lower rates of 45% to 68% seen with exercise ECG.
Furthermore, Cardio Diagnostics provides an Actionable Clinical Intelligence platform that offers clinicians new epigenetic and genetic insights when prescribing the Epi+Gen CHD and PrecisionCHD tests. Additionally, their CardioInnovate360 solution supports the research, development, and validation of novel biopharmaceuticals for managing cardiovascular diseases.
These solutions address the needs of all major stakeholders in healthcare, from patients and providers to insurers and employers. By actively promoting prevention, early detection, and effective management of cardiovascular disease, Cardio Diagnostics aims to alleviate the burden imposed by heart disease.
Easing the Burden
Cardiovascular disease places a significant burden on patients, healthcare providers, insurers, and employers. The increased healthcare costs associated with heart disease impact both individuals and organizations, with employees suffering from cardiovascular disease facing medical bills that are over twice as high as those without the condition.
Emergency departments worldwide experience strain, as heart disease accounts for about a quarter of all chest pain-related visits, according to the National Center for Biotechnology Information. On a global scale, cardiovascular disease is projected to result in a cumulative output loss of $47 trillion between 2011 and 2030, encompassing medical costs and productivity losses, according to insights compiled by Cardio Diagnostics.
Despite being the leading cause of death globally, cardiovascular disease is largely preventable. Data from the World Health Organization suggests that up to 80% of premature heart attacks and strokes can be avoided. Cardio Diagnostics is well-positioned to make a significant impact by providing scalable tests worldwide to reduce the occurrence of heart attacks and other coronary heart disease events. With a robust product pipeline covering the entire cardiovascular disease continuum, strong partnerships with healthcare stakeholders, and a focus on diverse international markets, the company's global strategy aims to curb the impact of heart disease.
To learn more about Cardio Diagnostics and their groundbreaking developments in precision cardiovascular medicine, please visit their website.
Featured photo by Jesse Orrico on Unsplash.
This post contains sponsored content. The information provided is for educational purposes only and should not be considered as investment advice.