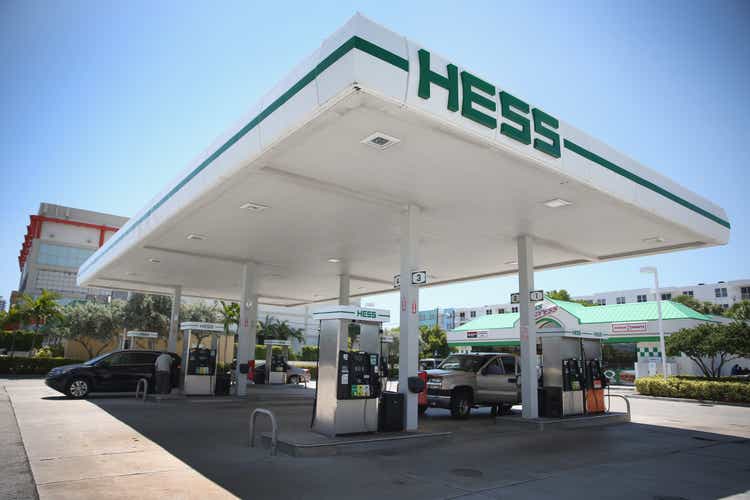 Chevron's Chairman and CEO, Mike Wirth, is confident that the $53 billion acquisition of Hess will not face any antitrust issues. In an interview with CNBC, Wirth emphasized that this transaction is focused on the upstream sector, with no involvement in refining or marketing. He further stated, "The oil markets are vast. We have a 2% market share in the global oil markets. Our portfolios have very little overlap, so we don't anticipate any competition concerns."
Hess shares remained relatively stable upon news of the mega deal, while Chevron experienced a 2.6% decline.
The primary attraction for Chevron in this acquisition is Hess' 30% stake in offshore Guyana. Hess, together with its partners Exxon and China's Cnooc, have successfully ramped up oil production to 400,000 barrels per day within a few years, targeting a goal of pumping 1.2 million barrels per day by 2027. This makes it one of the world's fastest oil developments in history.