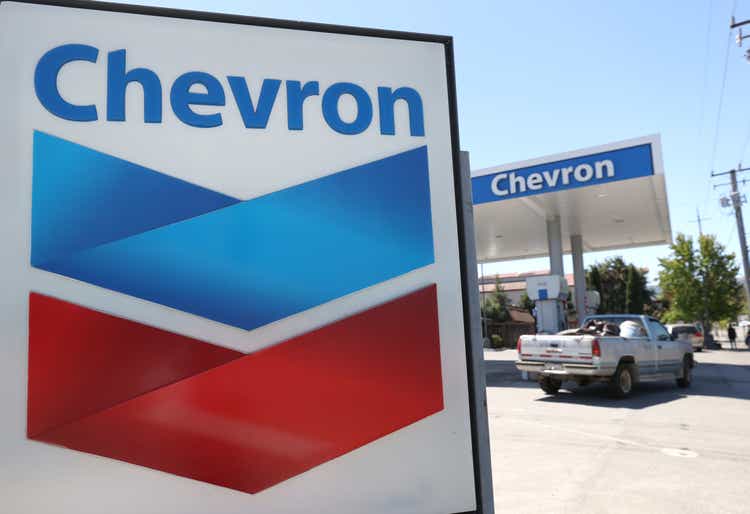 In a strategic move to boost production and free cash flow, Chevron (NYSE:CVX) has announced its agreement to acquire Hess (NYSE:HES) in a landmark all-stock transaction worth $53 billion, valuing each share at $171.
This deal offers Hess shareholders a 10.3% premium based on a 20-day average of October 20, 2023, stock prices.
Under the terms of the agreement, Hess shareholders will receive 1.0250 shares of Chevron for each Hess share, resulting in approximately 317 million shares of common stock being issued by Chevron.
This transaction, having a total enterprise value of $60 billion inclusive of net debt and non-controlling interest, has already received approval from the Boards of Directors of both companies and is expected to be finalized in the first half of 2024.
The acquisition of Hess by Chevron will enrich its portfolio through the addition of the Stabroek block in Guyana and Bakken assets to its DJ and Permian basin operations.
With the combined strength of both companies, the new entity is projected to experience accelerated production growth and generate more free cash flow compared to Chevron's current five-year guidance.
Furthermore, CEO John Hess will be joining Chevron's Board of Directors, bringing his expertise and insights to drive the company's future success.
Pierre Breber, Chevron's CFO, expressed his confidence in the transaction, stating, "Building on our successful history of strategic transactions, the addition of Hess is expected to further propel Chevron's free cash flow growth. With an increased outlook for long-term cash generation, Chevron intends to enhance shareholder value through higher dividend per share growth and increased share repurchases."