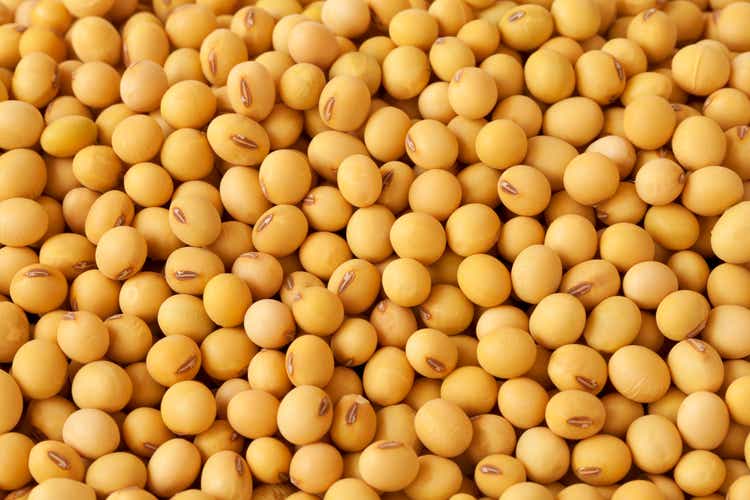 U.S. soybean futures surged Monday as Brazil's scorching heat continues, posing a threat to the newer crops in the region. Additionally, the market received a substantial boost from reports of increased Chinese purchases of U.S. soybeans, following several significant acquisitions last week.
The most-active soybeans (S_1:COM) for January delivery settled +2.8% to reach $13.85 1/2 per bushel on the Chicago Board of Trade. Furthermore, corn for December delivery (C_1:COM) also closed with a +2.8% increase to $4.77 1/4 per bushel, while December wheat (W_1:COM) ended +0.7% higher at $5.79 per bushel.
The rally in soybeans also had a positive impact on CBOT soymeal futures, with the December contract reaching a new high and spending a significant portion of the day at the limit up.
The surge in prices is attributed to the latest weather models predicting temperatures near 100 degrees Fahrenheit in the northern two-thirds of Brazil in the coming days, as reported by Reuters.
In addition, a new flash sale of U.S. soybeans to China was confirmed by the U.S. Department of Agriculture, extending last week's streak of sales into this week ahead of a meeting between President Biden and China's President Xi in San Francisco on Wednesday.
Furthermore, an additional 143,637 tons of corn were confirmed for delivery to Mexico in 2023-24.
After the close of trading, the USDA reported that 47% of the U.S. winter wheat crop was rated as being in good-to-excellent condition, marking a three-percentage-point decrease from the previous week but still the highest rating for this time of year since 2019.