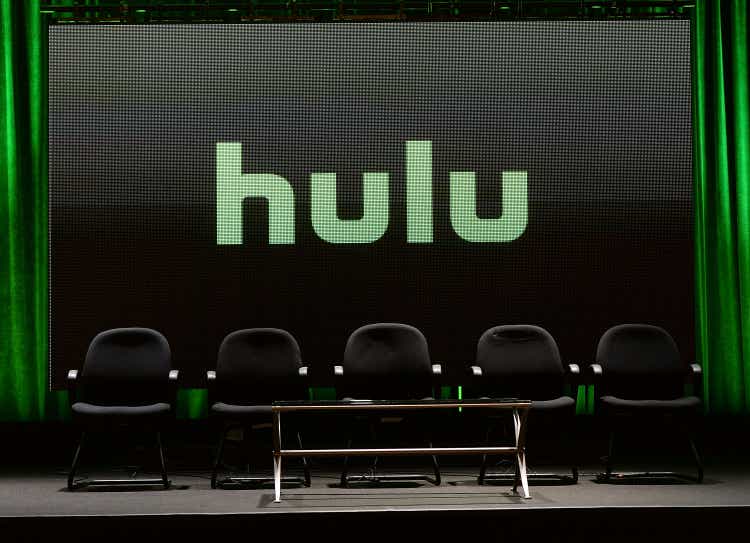 Disney's (NYSE:DIS) moves to settle years-long divided ownership of streaming service Hulu — and to begin what has been a slow pullback from its legacy linear television business — could set up something of an asset trade for the media giant, Citi suggests.
Disney (DIS) and its Hulu co-owner Comcast (NASDAQ:CMCSA) are heading toward an early 2024 deadline to settle ownership of the streamer, through a unique options setup that allows for Comcast to sell its one-third stake to Disney, holder of the other two-thirds.
That calls for what will be a heavy payment from Disney. Separately, though, Disney (DIS) has been exploring the prospect of selling its ABC TV network in the coming year, as well as considering divesting a controlling stake in its India operations (to Reliance Industries).
The purchases and sales combined could see Disney more or less trading ABC and India for Hulu, Citi's Jason Bazinet said. Hulu's resolution is in the cards, and amid disputes about its valuation, the amount Disney pays to take it over will ultimately depend on third parties, he suggested.
"Our bull case implies Disney would make ~$9.1B payment, while our bear case implies ~$19B payment," he said.
Meanwhile, control of Disney's India operations could come for about $10B, and assuming Disney keeps 30%, it could add $7B in cash or stock with "modest changes" to earnings before interest, taxes, depreciation and amortization.
And Citi estimates the ABC network and TV stations generate some $5.6B in revenue, and $920M in adjusted EBITDA. Given a 7x multiple of enterprise value to EBITDA, Bazinet figures the ABC assets would command about $6.5B.
"Under most scenarios, the potential proceeds from a sale of the India assets and ABC are likely to offset the Hulu payment," Bazinet said. "However, if third parties ascribe a very high value to Hulu, Disney may need to use some of its existing cash to acquire Hulu."
And while most of his scenarios don't affect Disney's equity value, a dear price for Hulu (excluding synergies) could put "modest pressure on Disney's equity."