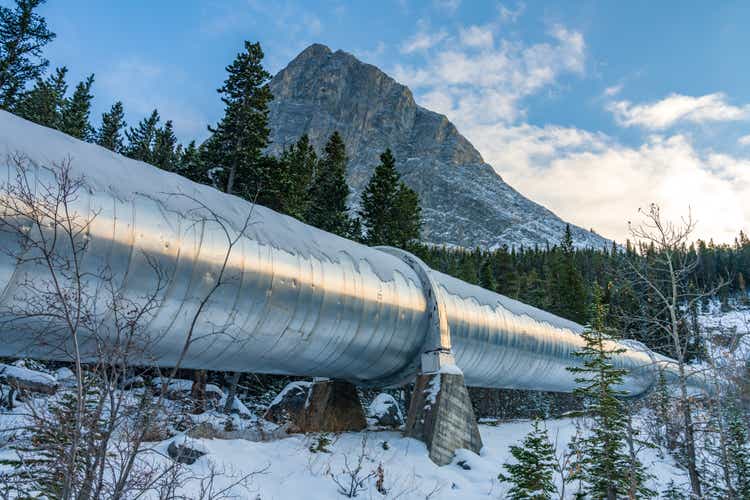 TC Energy (NYSE:TRP) announced on Monday the successful completion of the installation of the Coastal GasLink pipeline, marking a significant milestone in the progress of the project. The company remains optimistic about its ability to finish the remaining work by the year's end.
All the pipes along the 416-mile route in northern British Columbia have now been connected, coated, lowered into trenches, and subjected to hydro testing. TC Energy plans to proceed to the mechanical completion stage, which will involve additional documentation and engineering analysis before natural gas is introduced.
The C$14.5 billion Coastal GasLink project has faced significant delays due to protests related to environmental concerns. In response, TC Energy had to resort to unconventional methods like using ski lifts to transport the pipes.
The progress achieved by the Coastal GasLink pipeline has generated excitement within the Canadian energy industry, particularly regarding the timely construction of the LNG export project, LNG Canada, which will rely on the pipeline for its operations.
"There is a growing sense of anticipation in the gas business that we will finally have a tangible, viable outlet for Canadian gas exports outside of the United States," stated Martin King from RBN Energy. This optimism surrounding Coastal GasLink and LNG Canada sharply contrasts with the ongoing delays faced by other Canadian energy projects, including the Trans Mountain oil pipeline expansion.