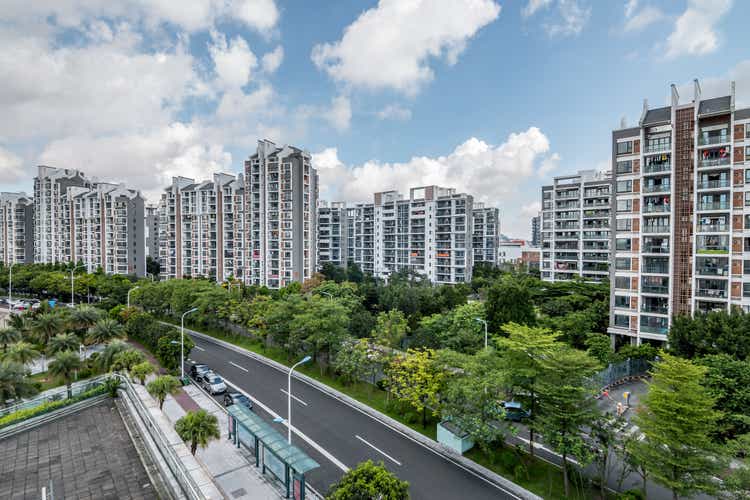 Creditors of Country Garden, a troubled Chinese real estate developer, have allowed the company to avoid default by extending the payment deadline for an onshore private bond. This development brings some relief to China's debt-ridden property sector.
The payment deadline for the 3.9 billion yuan ($536.4 million) bond has been extended to 2026, according to multiple media reports. The original deadline was set for Saturday.
Additionally, Country Garden has informed lenders that it has made the coupon payment of 2.85 million ringgit ($612.2 thousand) due on a separate ringgit-denominated bond, as reported by Bloomberg.
China's real estate sector has been experiencing a liquidity crisis, with Country Garden missing payments on dollar-denominated notes and China Evergrande filing for Chapter 15 bankruptcy protection.
Despite the fact that Country Garden's liabilities are only 59% of Evergrande's, it has significantly more projects across China (3,100 projects compared to Evergrande's ~800), as reported by Reuters.
Following the debt restructuring agreement and Beijing's stimulus actions, Country Garden's shares on the Hong Kong Stock Exchange rose by 14.9% on Monday, although they have declined by 62.1% year-to-date.
It is worth noting that Moody's recently downgraded Country Garden's ratings and maintained a negative outlook due to the company's "tight liquidity and the likely weak recovery prospects for bondholders."
Nevertheless, the debt deal, along with Beijing's stimulus measures, has had a positive impact on the Hang Seng Mainland Properties Index, which increased by 8.2%. The Shanghai Composite Index (SHCOMP) closed 1.4% higher and the Hang Seng Index (HSI) rose by 2.5%.
More on China's Property Crisis