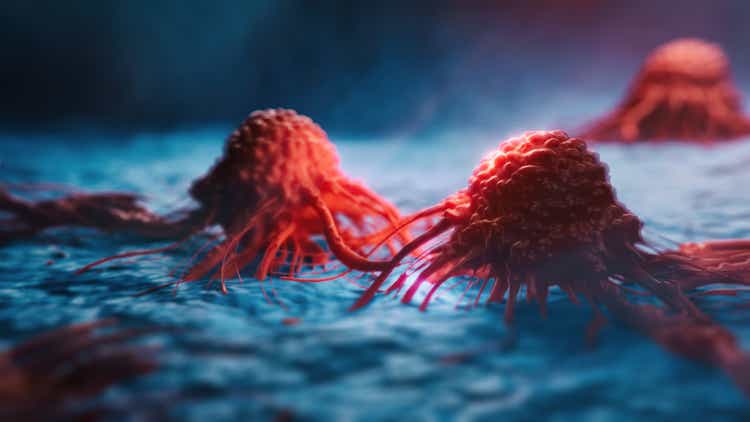 Update 02.38 PM EST: Adds details on Piper's upgrade and latest share price move
Deciphera Pharmaceuticals (NASDAQ:DCPH) announced on Monday that its experimental therapy, vimseltinib, achieved the primary endpoint and all key secondary endpoints in a Phase 3 trial for patients with tenosynovial giant cell tumor (TGCT), a rare form of joint tumor.
Wall Street responded positively to the news, boosting DCPH shares by approximately 17%—the largest intraday gain the company has experienced since January.
According to topline data from the MOTION pivotal study, Deciphera's vimseltinib demonstrated a statistically significant objective response rate (ORR) of 40% at Week 25, compared to 0% ORR for the placebo group.
The study also revealed clinically meaningful improvements, as early as Week 25, in key secondary endpoints such as physical function and stiffness.
In 2019, Japanese drugmaker Daiichi Sankyo (OTCPK:DSKYF) (OTCPK:DSNKY) gained FDA approval for an oral therapy called Turalio (pexidartinib) for TGCT.
Deciphera stated that vimseltinib, an orally administered kinase inhibitor, was well-tolerated and had a safety profile consistent with previous data. However, 6% of participants discontinued the trial due to treatment-emergent adverse events.
The company anticipates seeking regulatory authorizations for the treatment in the United States and the European Union in Q2 and Q3 of 2024, respectively.
Piper Sandler upgraded Deciphera to Overweight from Neutral and raised its price target to $23 from $18 per share following the trial results. Analyst Christopher Raymond, relying on MOTION data, expects a better-than-expected commercial rollout of vimseltinib in the United States.