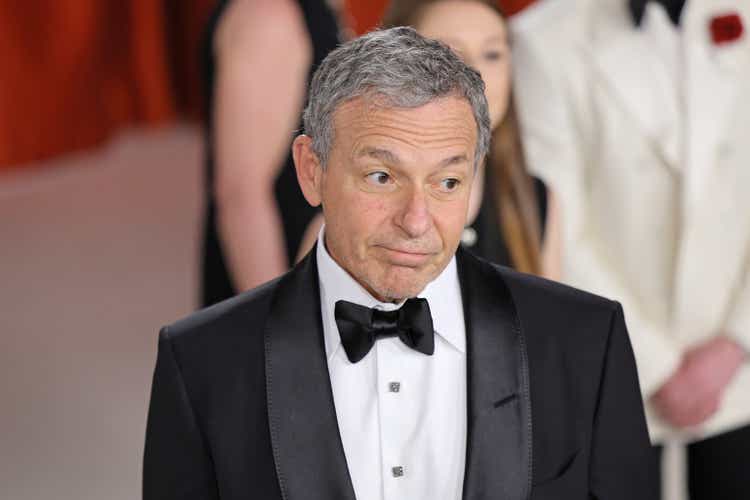 Frustration is mounting at Disney (NYSE:DIS) as CEO Bob Iger faces increasing pressure from investors dissatisfied with the company's declining stock price and underwhelming box office performance.
On Nov. 28, Iger will hold a town hall meeting to outline future opportunities for the company, a gathering eagerly anticipated by investors seeking clarity on his plans.
Disney (DIS) has seen a 3.5% drop in stock value since Iger resumed his position on Nov. 20, 2022, and initiated changes at Disney (DIS), including job cuts and a focus on streaming profitability. The stock has struggled to sustain gains over the past year.
Disney's (DIS) Content Sales/Licensing and Other segment has not reported positive earnings since Q2 2022, during Bob Chapek's tenure. This unit encompasses theatrical business, home entertainment, and the sale of content to third-party services.
During the prior town hall after Iger's return in 2022, a priority was placed on making Disney's (DIS) streaming business profitable rather than saturating it with new content.
Reflecting on Disney's (DIS) film slate during the last earnings call, Iger expressed disappointment in the quality of their performance, stating, "We're working to consolidate – make less, focus more on quality."
Certain shareholders have voiced dissatisfaction with Iger's leadership. Activist Nelson Peltz and his Trian fund, alongside former Marvel head Isaac Perlmutter, have threatened a proxy fight. Additionally, activist investor ValueAct has acquired a stake in Disney (DIS) while expressing "support" for the current strategy.
With a renewed emphasis on quality, Disney (DIS) has postponed four upcoming Marvel superhero films and is considering the release of a fourth installment of its popular animated movie Frozen.