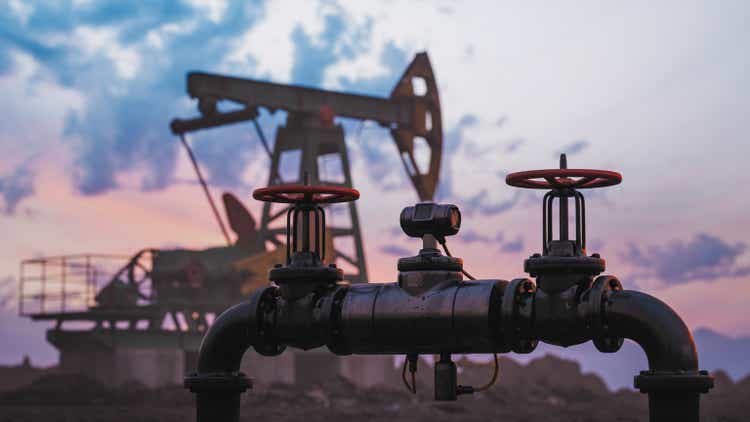 Investment Rundown
If you are looking for a dividend-paying company with solid margins in the energy sector, consider Enterprise Products Partners L.P. (NYSE:EPD). With the significant growth in free cash flow and steady asset expansion, EPD has proven to be reliable and sustainable. With a market cap of nearly $60 billion, the company receives ample attention and its current price-to-earnings ratio (P/E) of 10.8 presents a favorable investment opportunity.
Company Segments
EPD plays a vital role in the midstream energy sector, offering crucial solutions in natural gas, natural gas liquids, crude oil, petrochemicals, and refined products. Its operations are divided into four segments: NGL Pipelines & Services, Crude Oil Pipelines & Services, Natural Gas Pipelines & Services, and Petrochemical & Refined Products Services.
The company has demonstrated strength in its last quarter, with stable distributable cash flows and consistent dividend distribution. Its strategic focus on total asset growth, including acquisitions and pipeline expansion, positions EPD as an attractive investment.
EPD has leveraged commodity price appreciation and production cuts to achieve strong earnings. Despite the increasing focus on renewables, EPD continues to invest in oil and gas projects, with several ongoing projects expected to contribute to future distributable cash flows.
While EPD's P/Fcf premium compared to the sector suggests a higher valuation, its reliable dividend yield of over 7% and multiple ongoing projects make it an appealing investment option.
Swing Trading Ideas and Market Commentary
Need some new swing ideas? Get free weekly swing ideas and market commentary from Jonathan Bernstein here: Swing Trading.