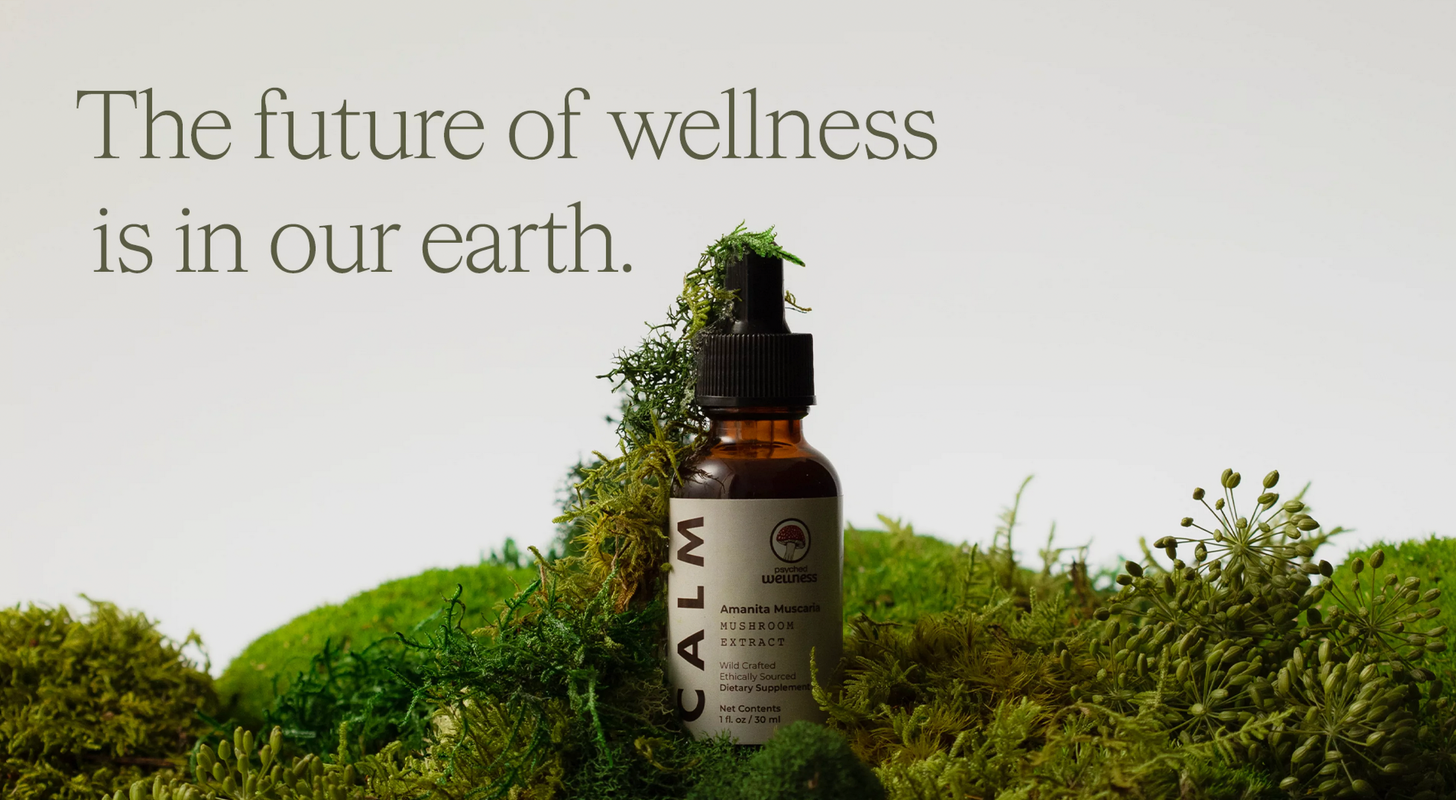 Amidst the lively atmosphere of the Benzinga Cannabis and Psychedelics Capital Conference in Miami, an influential discussion gave birth to a ground-breaking partnership poised to revolutionize the world of well-being. Jeff Stevens, the CEO of Psyched Wellness PSYC PSYCF 5U, and Harrison Aaron, representing the cannabis investment firm Gotham Green, were about to embark on a journey fueled by the potential of the Amanita Muscaria mushroom.
Discovering Psyched Wellness
Psyched Wellness stands as a pioneer in the life sciences field, focusing on the development and distribution of wellness products derived from the Amanita Muscaria mushroom.
Through years of extensive research and rigorous US GRAS certification, the company has created its proprietary extract, AME-1, which has been proven safe for human consumption.
The Birth of a Multi-Million Dollar Collaboration
The encounter between Stevens and Aaron culminated in a binding agreement between Psyched Wellness and Gotham Green Fund III. This partnership sets the stage for an infusion of capital of up to $7.52 million (around C$10,217,250) into Psyched Wellness. With this significant investment, Gotham Green aims to facilitate the nationwide launch of products centered around AME-1.
Stevens underscored the importance of this alliance, stating, "Attracting this potential majority investment from Gotham Green Partners serves as a clear validation of our accomplishments thus far." This injection of funds demonstrates the perceived market potential for AME-1 and other Amanita Muscaria products within the consumer packaged goods industry.
The investment will be disbursed in multiple installments. The first tranche, totaling $500,000, has paved the way for the initial portion of the second tranche, which has added an extra $4.5 million. Tranche 2b will potentially inject up to $2.5 million into the company.
More Than Just Money
Beyond financial commitment, this agreement between the two companies extends to the Investor Rights Agreement, granting Gotham Green the ability to nominate board members and potentially influence the company's governance structure.
Stevens expressed his excitement about the impending changes, emphasizing their importance for the company's investors: "We believe that the completion of this strategic investment will enable the company to capitalize on its first-mover advantage and fund its next stages of growth."
The partnership formed at the Benzinga conference has the potential to create a ripple effect in the health and wellness industry. The strong alliance between Psyched Wellness and Gotham Green, combined with the untapped potential of the Amanita Muscaria mushroom, may usher in a new era of well-being that blends ancient wisdom with modern science.
The Benzinga Cannabis Capital Conference, the premier gathering where transformative deals are made, will return to Chicago on September 27-28 for its 17th edition. Secure your tickets now before prices increase and secure a spot at the very heart of cannabis investment and branding. Follow in the footsteps of Jeff Stevens and join us in raising millions!