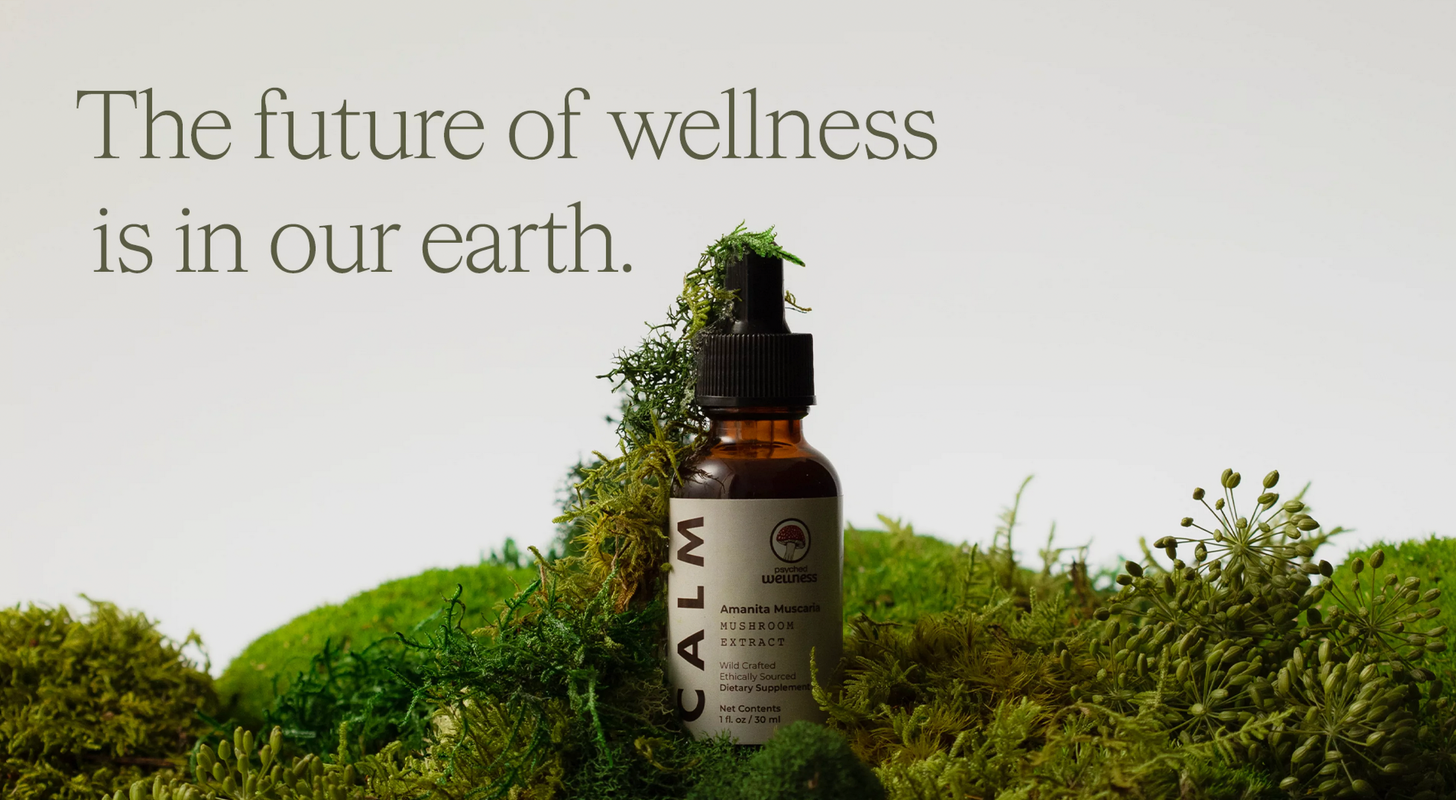 In the vibrant heart of Miami, amidst the excitement of the Benzinga Cannabis and Psychedelics Capital Conference, a transformative discussion sparked a partnership set to disrupt the wellness industry. Jeff Stevens, the CEO of Psyched Wellness, and Harrison Aaron of cannabis investment firm Gotham Green, joined forces with the shared vision of harnessing the potential of the Amanita Muscaria mushroom.
Introducing Psyched Wellness
Psyched Wellness is an innovative pioneer in the field of life sciences, specializing in the production and distribution of wellness products derived from the Amanita Muscaria mushroom.
The company has developed a proprietary extract called AME-1, which has undergone extensive studies and received rigorous US GRAS certification, guaranteeing its safety for human consumption.
A Groundbreaking Partnership
The meeting between Stevens and Aaron resulted in a binding agreement between Psyched Wellness and Gotham Green Fund III. This partnership sets the stage for a capital injection of up to $7.52 million (approximately C$10,217,250) into Psyched Wellness, empowering Gotham Green to support the nationwide launch of AME-1-centered products.
Stevens emphasized the significance of this alliance, stating, "Attracting this substantial investment from Gotham Green Partners is a clear validation of our achievements thus far." This financial infusion demonstrates the perceived potential of AME-1 and other Amanita Muscaria products in the mainstream consumer packaged goods market.
The investment will be provided in multiple installments. The initial tranche of $500,000 has paved the way for the first part of the second tranche, amounting to an additional $4.5 million. Tranche 2b is expected to inject up to $2.5 million into the company.
More Than Just Financing
Beyond financial support, the agreement between Psyched Wellness and Gotham Green encompasses broader commitments. Through an Investor Rights Agreement, Gotham Green has been granted the right to nominate board members, potentially influencing the company's governance structure.
Stevens expressed excitement about these forthcoming changes, highlighting their significance for the company's investors: "We believe that the completion of this strategic investment will enable us to capitalize on our first-mover advantage and fund our next stages of growth."
The partnership forged at the Benzinga conference has the potential to create a ripple effect within the health and wellness industry. The strength of the alliance between Psyched Wellness and Gotham Green, combined with the untapped potential of the Amanita Muscaria mushroom, may signify the advent of a new era in wellness, blending ancient wisdom with modern science.