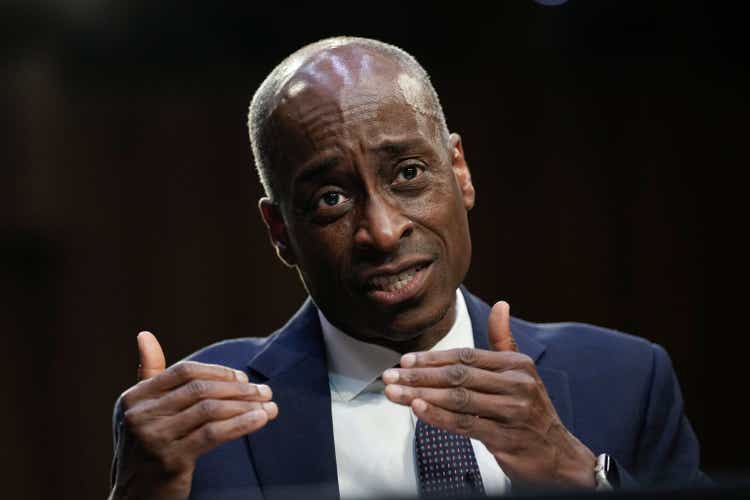 The newest Federal Reserve Governors revealed their belief that the central bank's balance sheet is likely to considerably decrease, with no immediate end in sight, according to a media report.
"The size of our balance sheet ultimately depends on the public's demand for our liabilities, particularly currency and reserves and we cannot specify in advance what that demand will be, hence we are not targeting any particular dollar value for our balance sheet," Fed Governor Philip Jefferson wrote in a letter to Sen. Rick Scott (R-FL), Reuters reported on Thursday.
Fed Governors Lisa D. Cook and Adriana Kugler echoed similar sentiments in response to the senator's questions about the ~$8T balances sheet, the news organization said.
"Under plausible assumptions, the size of the balance sheet could decline considerably further before reserves reach the level consistent with the ample reserves operating framework," said Jefferson, who joined the Federal Reserve Board in 2022 and was confirmed as vice chair in September 2023.
Kugler was confirmed to the Fed board in September 2023. Cook, who originally joined the board in May 2022, was confirmed to a new 14-year term last September.
The Federal Reserve discloses its balance sheet each week. Its total assets were $7.86T as of Nov. 8, 2023, down from $8.56T at Jan. 4, 2023.