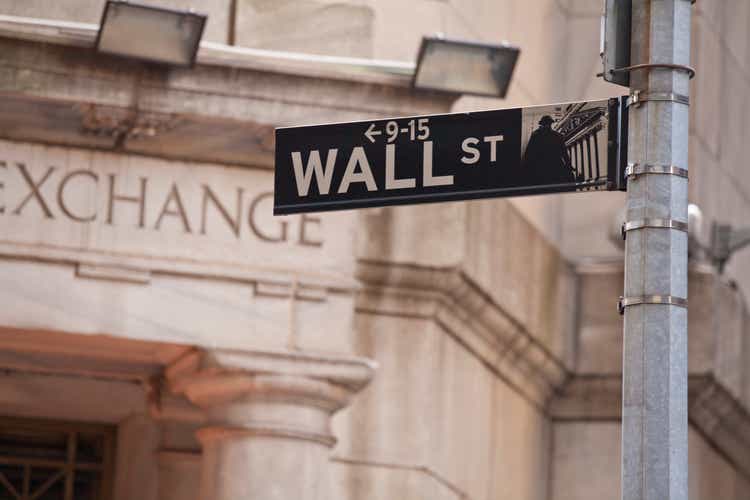 Traders faced a tough day as major market averages drifted lower on Thursday, dealing with a slew of economic indicators.
The Nasdaq Composite (COMP.IND) was -0.2%, the S&P 500 (SP500) was -0.1%, and the Dow (DJI) was -0.2%.
"Yesterday's US retail sales data can't reasonably be described as 'strong' but the market's need for regular confirmation that the US economy really is slowing, meant that unexciting data were enough to halt the bond market rally and the dollar sell-off," SocGen's Kit Juckes said.
Rates moved lower. The 10-year Treasury yield (US10Y) fell 6 basis point to 4.47%. The 2-year yield (US2Y) fell 7 basis points to 4.83%.
"The stronger newsflow (Wednesday) meant there was a bit more skepticism about the rate cuts being priced for 2024 after Tuesday's CPI report," Deutsche Bank's Jim Reid said. "For example, the rate priced in at the Fed's December 2024 meeting was back up by +10.8bps to 4.437%, which reversed almost half of the previous day's -25.2bps decline. And in the near term, the likelihood of a cut by the May meeting came down from 86% on Tuesday to 73.5% by the close."
"So we've now got a slightly shallower pace of cuts priced in relative to 24 hours ago. Bear in mind this is now the 7th time in the last two years we've had a very clear example of markets getting excited about a dovish pivot, and on the previous 6 those dovish expectations have entirely unwound again."
Weekly initial jobless claims figures arrived at +13K to 231K versus the expected 220K level.
Also the November Philly Fed index came in at -5.9 compared to the consensus -9 level that was expected.
Additionally, October industrial production numbers came in at -0.6% compared to the expected -0.3% level.
"The 2021 party for consumer goods' demand is long since over, as people prioritize having fun," UBS's Paul Donovan said. "Apparently, going to a concert is more fun than buying a washing machine."
There will also be plenty of commentary from Fed speakers.