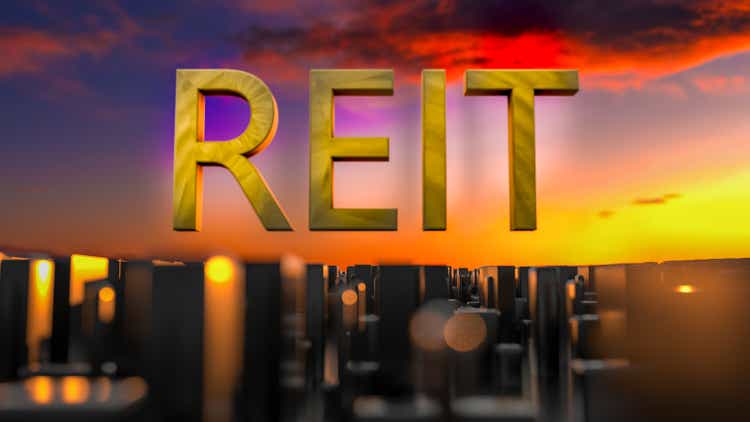 First Industrial Realty Trust (FR), a leading industrial real estate investment trust, announced on Wednesday that it has raised the midpoint of its full-year 2023 FFO guidance range by a penny. The company attributes this increase to the strong rental rate increases it has been able to capture on lease renewals, thanks to healthy market rent growth in recent years. President and CEO Peter E. Baccile expressed confidence in the company's performance going forward.
The updated FFO per share guidance for 2023 now stands at $2.38-$2.42, compared to the previous range of $2.35-$2.43. This adjustment reflects the company's optimism about its future earnings potential.
Strong Q3 Results Beat Expectations
First Industrial Realty Trust also reported its third-quarter financial results, exceeding analyst expectations. The company's Q3 FFO per share came in at $0.62, slightly above the average estimate of $0.61. This figure represents an increase from $0.60 in the same quarter last year.
Total revenue for the quarter reached $155.1 million, surpassing the consensus estimate of $153.1 million. This represents a significant increase from $139.8 million in the corresponding period in 2022. The company's ability to generate higher revenue can be attributed to its strong occupancy rates and favorable market conditions.
Total expenses for the quarter increased to $92.7 million, compared to $82.7 million in the previous year. This rise in expenses reflects the company's continued investment in its properties and infrastructure to support future growth.
Adjusted EBITDA for the quarter improved to $104.8 million, up from $95.4 million in the same period last year. This measure of profitability demonstrates the company's ability to effectively manage its operations and generate sustainable earnings.
Occupancy Rates and Outlook
First Industrial Realty Trust's occupancy rate stood at 95.4% at the end of Q3, excluding the impact of developments placed in service, which was even higher at 97.1%. While this represents a slight decrease from the previous quarter's occupancy rate of 97.7%, it is important to note that the company continues to maintain a high level of occupancy, signaling strong demand for its properties.
In terms of the company's outlook, First Industrial Realty Trust remains optimistic about its future prospects. The management team will be conducting a conference call on October 19 at 10:00 a.m. ET to provide further insights into the company's performance and strategic initiatives.
More on First Industrial Realty Trust