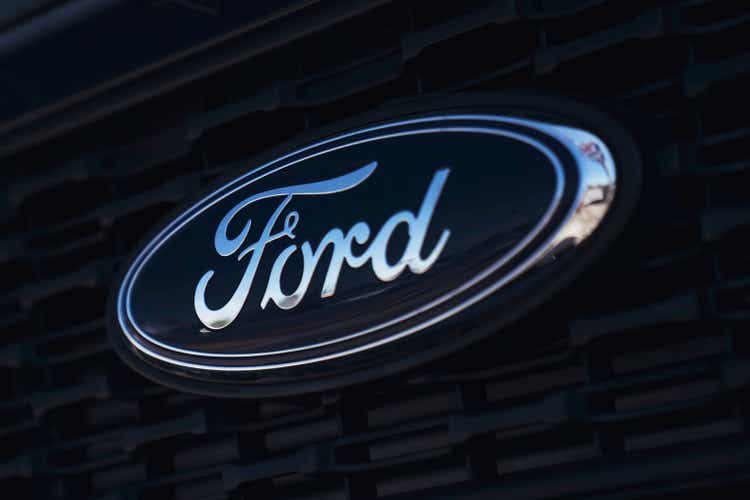 Ford (NYSE:F) plans to expand its electric vehicle (EV) charging network by adding an additional 3,000 Tesla (NASDAQ:TSLA) Superchargers next year, increasing its target to 15,000 from the previous goal of 12,000.
Ford's BlueOval Charge Network is currently the largest public charging network in North America, provided by an automaker. It offers EV drivers access to various charging providers without the need for multiple apps or memberships.
Ford also announced that it will grow the overall BlueOval network by 25%, expanding it to over 106,000 chargers. Additionally, Ford customers will now have access to three new charging providers: Francis Energy, Blink, and Red E, throughout the United States and Canada. These providers will bring more than 10,000 new chargers to the network, including over 550 new DC fast chargers.
This move by Ford to add more Tesla Superchargers is another testament to automakers utilizing the extensive charging network of Tesla to offer more options to their customers. Earlier this year, Ford became the first major carmaker to strike a deal with Tesla, granting them access to the Supercharger network.
One of the major factors that dissuade consumers from purchasing electric vehicles is the lack of charging stations. By incorporating the Tesla Supercharger Network and introducing new fast chargers to Ford Model e dealerships in 2024, Ford aims to alleviate range anxiety for its all-electric drivers.
In reaction to this news, Ford's stock price declined 2% to $9.77 in late afternoon trade on Monday.
More on Ford
Keywords: Ford, Tesla Superchargers, EV charging network, BlueOval Charge Network, North America, charging providers, Francis Energy, Blink, Red E, DC fast chargers, automakers, Tesla Supercharger Network, range anxiety, Ford Model e, stock price.