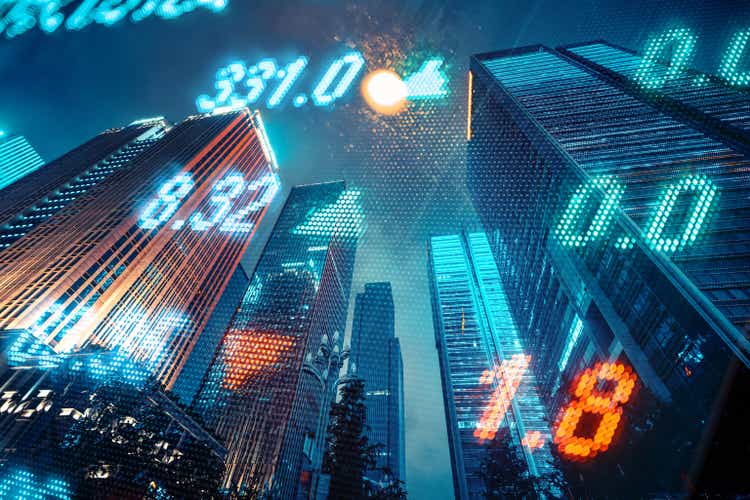 JMP Securities, after the release of outstanding earnings results by Genius Sports Limited (NYSE:GENI), is behaving like a kid at a candy store. They're drooling over the introduction of BetVison with Fanatics (FANA), Caesars (CZR) and Rush Street Interactive (RSI). I mean, who wouldn't love the sight of a 121% increase in in-play handle for Genius Sports (GENI) within just a few weeks of launching it to the users? Pure gold, right there.
But wait, there's more! Genius Sports not only grew revenue by 29% in Q3, but it also aced the high flow-through model, yielding a smashing EBITDA of $18M – beating all expectations. It's like watching a heavyweight champion deliver knockout punch after knockout punch – Genius Sports hasn't missed a quarter as a publicly traded company, and now it has another quarter to add to its undefeated streak. What a show!
Looking into the crystal ball, JMP Securities has some tantalizing predictions – EBITDA of $53M in 2023, $75M in 2024, and $113M in 2025. They even had to reset their forecasts to match the conservative nature of Genius Sports' management. The revenue guidance for 2023 promises a savory 21% growth, but JMP Securities believes there's room for even more. They think the variable drivers of the business could push up their estimates as Genius Sports churns out more value-enhancing solutions over time – a delightful cherry on top.
Alright, let's talk valuation. GENI shares are shining bright, trading at 10X JMP's 2025 EBITDA estimate, down from ~15X a few months ago, and even cheaper compared to its peer, Sportradar (SRAD). And the business beneath the surface? Still performing like a virtuoso, generating positive free cash flow, setting Genius Sports (GENI) up for a prosperous year ahead – like planting seeds that lead to a bountiful harvest.
And to wrap it all up in a neat little package, JMP Securities has stamped their approval with a Market Outperform rating on Genius Sports (GENI) and set a price target of $8.00. Yes, it seems like JMP Securities is pleased as punch, but GENI shares are sulking a bit in premarket trading, down 0.98% to $5.06. Can't win 'em all, can you?