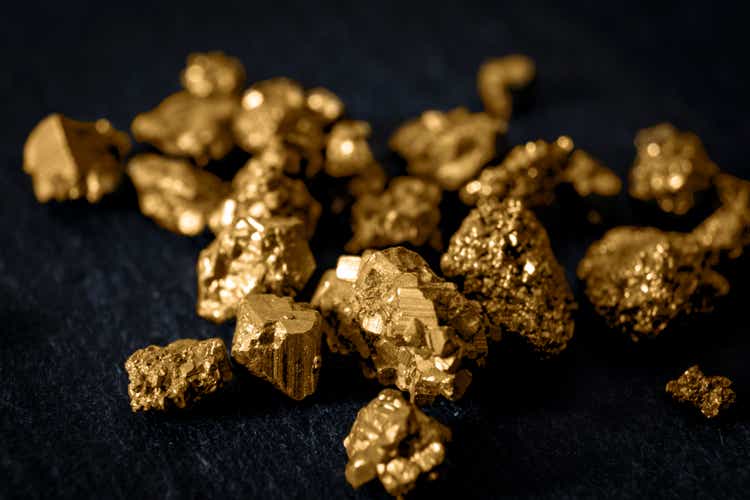 Gold Fields (NYSE:GFI) +1.5% in Thursday's trading after backing full-year targets for output and costs despite reporting lower Q3 production results, with gold equivalent production down 9% from the year-earlier quarter and 6% from Q2.
Gold Fields (GFI) said it produced 542K gold oz in the quarter, with the largest decline seen in operations in Ghana as the Damang mine reduced production in line with the mine plan.
Production at the company's Ghana mines fell 14% Y/Y and 9% Q/Q to 185K oz, Australia output dropped 5% Y/Y and 8% Q/Q to 244K oz, and South Africa production slipped 8% Y/Y but increased 19% from the previous quarter to 81K oz.
Q3 all-in sustaining costs jumped 30% Y/Y and 8% Q/Q to $1,381/oz, due to a lower amount of gold sold and above-inflation increases in costs across all operations, compounded by initial spending of pre-production capital at the Windfall Project in Canada.
"The operating environment remained challenging as above-inflation cost increases and the shortage of key skills, particularly in the Australia and South Africa regions, persisted," interim CEO Martin Preece said.
Nevertheless, Gold Fields (GFI) reiterated full-year guidance for production of 2.25M-2.3M oz and all-in costs of $1,480-$1,520/oz.