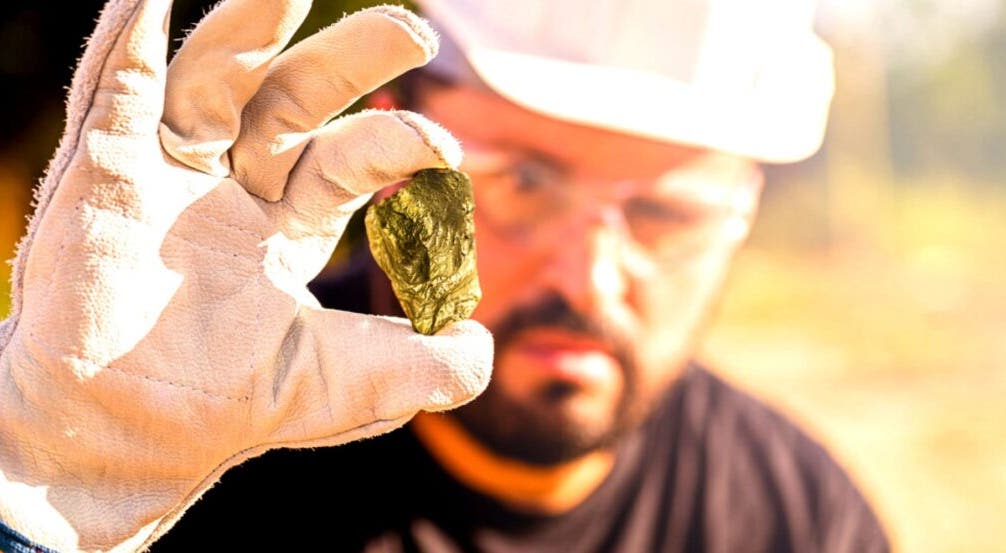 If you're interested in financial markets and the economy, there's a crucial indicator you need to watch closely: the gold-to-copper ratio. This ratio provides valuable insights into the overall health of global markets and the economy.
Essentially, the gold-to-copper ratio measures the strength of gold, a safe-haven asset that tends to rise during market and economic turmoil, relative to copper, a barometer for industrial production and global economic growth.
The ratio represents how many pounds of copper can be bought with one ounce of gold.
Recently, SentimenTrader highlighted on social media that the copper-to-gold ratio has crossed a critical threshold, indicating positive prospects for metals and mining.
Looking at the chart, this indicator surpassed a value of 544 on Wednesday, reaching its highest level since May 2023.
Currently, the ratio is approaching a significant resistance zone, marked by a triple-top pattern in December 2020, July 2022, and May 2023.
Why is Gold Rising?
Amidst the conflict in the Middle East, two commodities have benefited: gold and oil. While the increase in oil prices is driven by rising geopolitical and supply risks, the surge in gold prices has caught more attention in recent weeks.
What's interesting is that while Treasury yields and the dollar were on the rise, gold still managed to increase by 6% since the terrorist attacks carried out by Hamas on October 7, breaking its usual negative correlation with these variables.
According to Otavio Costa, a partner and macro strategist at Crescat Capital, gold seems to be on its way to reaching $2,000 per ounce again, suggesting the potential for a significant breakout that could mark the beginning of another long-term cycle. He referenced Ray Dalio's statement, "If you don't own gold, you know neither history nor economics."
Gold Miners Outperforming
In the month of October, gold miners have emerged as the top-performing industry.
Both the VanEck Gold Miners ETF (ticker: GDX) and the VanEck Junior Gold Miners ETF (ticker: GDXJ) have seen impressive gains of 9.5% and 7.5%, respectively.
These returns surpass those of any other U.S. industry, including Oil & Gas Exploration & Production, as indicated by the SPDR Oil & Gas Exploration & Production ETF (ticker: XOP), which has posted a 3.3% increase.
Among gold miners, Gold Fields Limited (ticker: GFI) has been the best-performing stock in the GDX, up 31% so far in October. Harmony Gold Mining Company Ltd (ticker: HMY) leads the way among junior gold miners, with a 29% increase this month.
Check Out: 30-Year Mortgage Rates Skyrocket To 8%, Highest In Over 2 Decades Amid Treasury Turmoil
Photo: Shutterstock