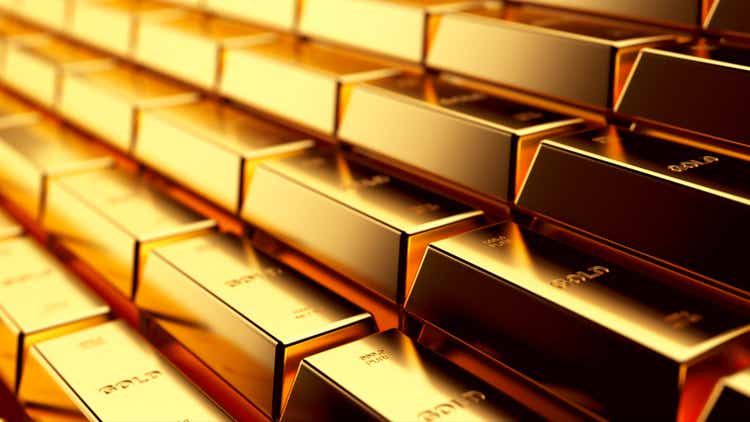 Gold prices surged above $2,000 per ounce in electronic trading on Friday, reaching their highest levels since May. This increase was triggered by escalating tensions between Israel and Hamas, which led investors to seek the safety of gold.
The Israeli army announced the expansion of its ground operations in Gaza, signaling the next phase of its military campaign to eradicate Hamas terrorists. This news further boosted the demand for gold as investors sought refuge ahead of the weekend.
In addition, the United States carried out airstrikes in Syria in response to attacks on American troops. Iran also conducted military drills and warned of broader consequences if the conflict were to escalate further.
According to Brien Lundin, editor of the Gold Newsletter, the news of Israel expanding its ground incursion into Gaza played a significant role in pushing up the price of gold. Lundin noted that investors were reluctant to enter the weekend and closed markets without holding gold.
In electronic trading, the price of December gold (XAUUSD:CUR) reached $2,016.30 per ounce, the highest level for a most-active contract since May 16.
On the Comex market, front-month October gold closed at $1,988.60 per ounce, marking a 0.1% increase for the day and a 0.3% increase for the full week.
Gold has rallied nearly 9% since the start of the conflict between Hamas and Israel on October 7. Despite rising U.S. yields and a resilient dollar, investors have turned to gold as a safe-haven asset.
Furthermore, the unexpected outbreak of war caught some investors off guard, leading to a short-covering rally as those who had bet on further price declines were forced to close their positions.
However, Bloomberg reports that total holdings in gold-backed ETFs have continued to decrease. This trend indicates that asset managers remain focused on the U.S. economy, rising bond yields, and the opportunity cost of holding non-interest bearing precious metals.