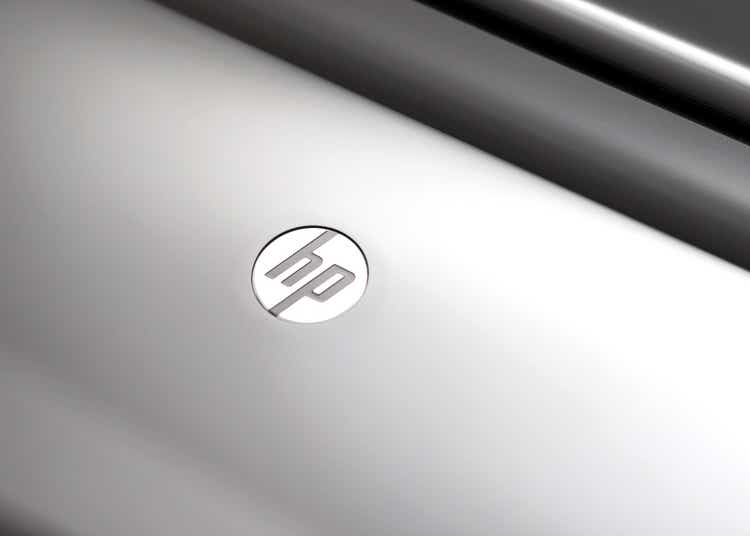 HP (NYSE:HPQ) experienced a 1.29% plunge in trading on Monday, preceding the reveal of its third-quarter results scheduled for Nov. 21st. The focus of investors is fixated on comments regarding the overall trajectory of the PC market in the days ahead.
The Palo Alto, California-based company was recently upgraded to a Buy at Citi. The investment firm anticipates "continued improvements" in the PC space, coupled with further cost reductions to potentially enhance margins and earnings for the company.
The average estimations for the company point to a third-quarter EPS of $0.90 (a decrease of 13.5% year over year) and a revenue of $13.9B (a decrease of 5.2% year over year).
In October, research firms like Gartner highlighted indications suggesting a potential halt in the decline of PC sales. However, preliminary data from IDC indicated an upturn in HP's third-quarter shipments while competitors witnessed a downturn.
Nevertheless, recent data noted that notebook shipments plummeted more than anticipated, signaling that the downturn might persist.
Carrie Liu, a hardware analyst at Citi, anticipated that notebook shipments in the fourth quarter might fall below initial expectations as the supply chain continues to trim inventory, shifting the focus to short-term order forecasts.
In the preceding quarter's earnings in August, HP plummeted over 6% after the tech heavyweight revised its annual cash flow and profit outlook downwards.
The sentiment further soured for the company when Warren Buffett's Berkshire Hathaway (BRK.A) (BRK.B) offloaded approximately 23.1M shares of HP throughout September.
To reclaim lost ground, during its Investor Day, HP raised its annual dividend by 5% and projected a free cash flow of $3.1B – $3.6B for fiscal year 2024, committing to return 100% of free cash flow to shareholders.
Over the last two years, HPQ has surpassed EPS estimates 75% of the time and revenue estimates 25% of the time.
For the past three months, EPS estimates have seen one upward revision and 12 downward revisions. Revenue estimates have seen one upward revision and 10 downward revisions.
Since the beginning of the year, HPQ shares have ascended by about 4.5%, however, over the last 12 months, the shares have declined by 4.13%. The stock has been labeled a "Hold" by Wall Street and Seeking Alpha's Quant rating system.