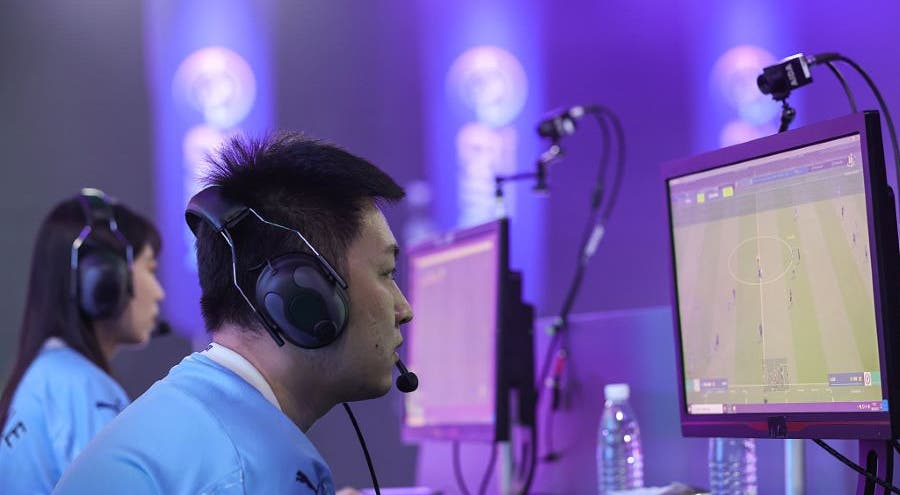 Strategic Shift
Huya sees 30% year-on-year revenue drop in Q3, vows to turn the tide with diversification
Profitable first three quarters may turn to losses due to seasonal costs, reveals company
By Doug Young
Tiger, Unicorn or both?
Huya Inc. experienced a troubling financial decline as its much-hyped diversification plan announced in August could be its saving grace. In this tumultuous climate, investors seemed to welcome the plan, boosting Huya's stock by a whopping 12% over two trading days after the announcement, driving it close to the coveted $1 billion market value.
Once worth over $1 billion and trading at nearly 10 times its current level, Huya's stock plummeted following China's market regulator's veto of its merger with rival DouYu International in 2021, sending it into a tailspin. Subsequent government restrictions on livestreaming companies and the sudden departure of its CEO this August have further dented its fortunes.
Another setback emerged when DouYu, Huya's rival, faced leadership turmoil with the sudden disappearance of its CEO. Media speculation suggests a potential tie to a scandal, but the company has yet to comment on the matter. DouYu, which is about a third of Huya's size, traditionally releases its financial results around the same time but is yet to announce a date for its third-quarter report.
Amidst this backdrop of instability, Huya continues to face a relentless decline in revenue since the end of 2021. The third quarter unveiled a distressing 30% year-on-year revenue plunge to 1.65 billion yuan ($228 million). Despite this, analysts anticipate a slowdown in this downward trend next year.
In a bid to revive its fortunes, Huya unveiled a diversification plan to venture into less-regulated game-related services and reduce its reliance on the contentious livestreaming business. Over 90% of its revenue currently springs from its core livestream gaming services. In the words of co-acting CEO Huang Junhong, "Game-related services will both complement and enhance our livestreaming business as we realize the myriad of synergies emerging across content and operations."
Uncertain Future
The success of Huya's strategic shift hinges on its ability to weather China's stringent regulatory environment. While the company is poised to embrace a more diversified business model, it remains vulnerable to further crackdowns within the online gaming industry. The extent of its operational turnaround will likely become apparent in the coming year. However, a more immediate threat looms in the form of a reported 20% revenue dip in each of the previous two quarters, culminating in a daunting 30% plummet in the latest quarter.
This decline was propelled by a 24% slump in Huya's core livestreaming business, accounting for 93% of its revenue. The substantial drop was attributed to a similar decrease in paying users for its Huya Live service.
An element of the decline could be attributed to heightened online gaming activity during the year-ago quarter, spurred by prolonged home stays due to China's "zero Covid" policy. With the retraction of this policy at the end of last year, youth engagement in outdoor activities soared, diverting their attention from prolonged online gaming sessions.
The company's advertising revenue endured a staggering 68% nosedive to 116 million yuan in the third quarter, attributed to a substantial reduction in content sub-licensing revenues. Notably, Huya's expenses only decreased by 20.7% year-on-year, exacerbating its revenue decline and squeezing its gross margin by 0.5 percentage points.
Remaining profitable in the first three quarters, Huya anticipates a surge in expenses in the fourth quarter due to various large gaming events. This influx of costs could potentially tip the company into a loss, a prospect communicated by Ashley Wu, the company's vice president of finance and co-acting CEO.
Market projections signal Huya's return to profitability next year. However, with a forward price-to-earnings (P/E) ratio of 64, the company's valuation stands starkly high in comparison to its peers. The market appears to be overly optimistic about Huya's resurgence, but a failure to meet these lofty expectations could spell trouble for its future and its quest to regain "unicorn" status.