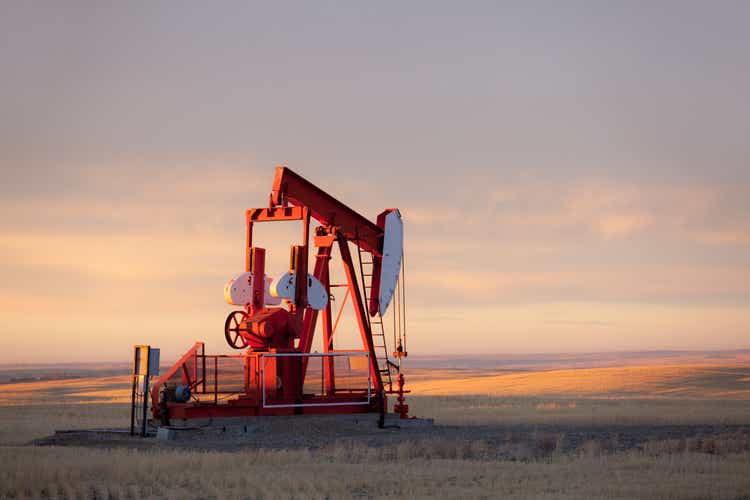 Imperial Oil (NYSE:IMO) saw a 5.4% surge in pre-market trading on Friday after surpassing expectations for its Q3 earnings. The company also announced a stock buyback plan of up to C$1.5 billion (roughly US$1.08 billion).
Exxon Mobil (XOM), the majority owner, will also participate in the buyback to maintain its 69.6% stake in Imperial Oil (IMO) after the share repurchase program is completed.
Although Q3 net income decreased to C$1.6 billion or C$2.76 per share, compared to C$2.03 billion or C$3.24 per share in the same period last year, it still exceeded the C$675 million reported in Q2. Quarterly cash flow from operating activities also experienced a significant increase, rising to C$2.36 billion from C$885 million in Q2.
In terms of production, Q3 upstream production slightly declined to 423,000 gross barrels of oil equivalent per day (boe/day) compared to 430,000 gross boe/day in the previous year. However, after adjusting for the sale of XTO Energy Canada, Q3 output increased by approximately 5,000 gross boe/day.
The average WTI prices for the quarter dipped to $82.32 per barrel from $91.43 per barrel in the same period last year.
Imperial (IMO) reported that gross production at the Kearl oil sands project in Alberta reached an average of 295,000 barrels per day (bbl/day), marking the highest quarterly production in the asset's history. In September, the project also achieved a new single-month production record of 322,000 bbl/day.
In terms of refining, Q3 refinery throughput averaged 416,000 bbl/day, a slight decrease from 426,000 bbl/day in the same quarter of the previous year. Capacity utilization stood at 96%, compared to 100% in Q3 2022.