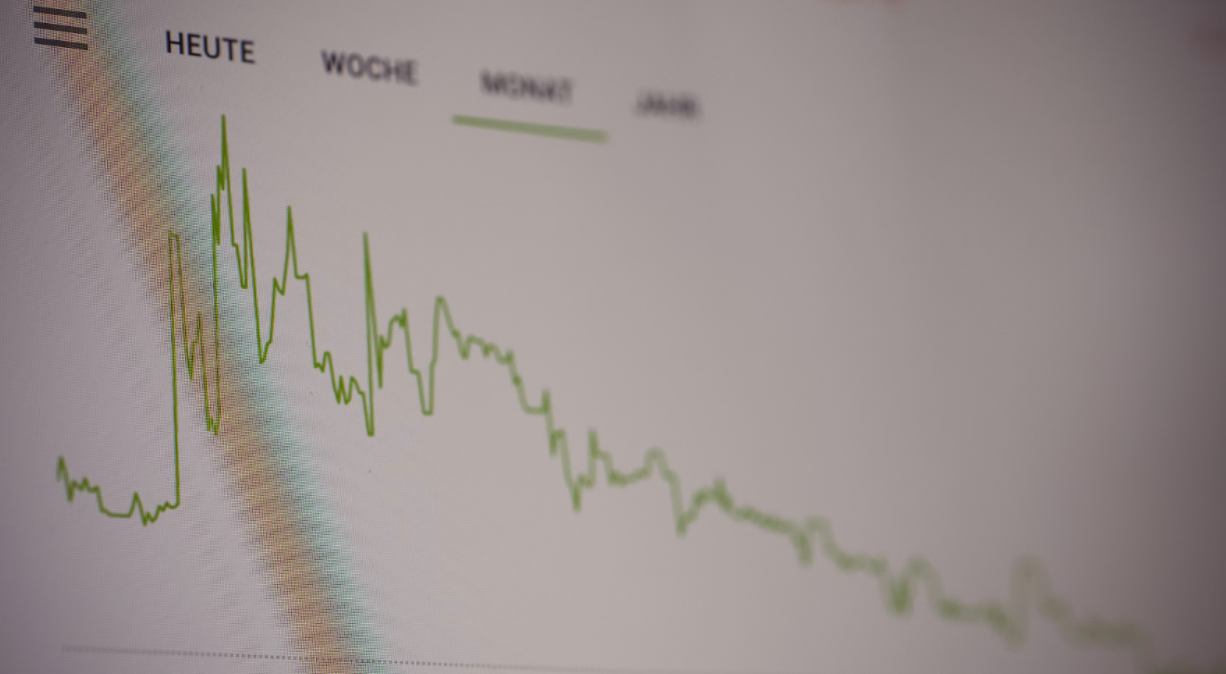 Bitdeer Technologies, a Bitcoin-mining company, has experienced a significant drop in its stock price, falling approximately 70% in the past month. This decline has led to speculation about the reasons behind this steep drop in value and how it compares to the performance of its competitors.
Some argue that the price drop is primarily due to the end of Bitdeer's lock-up period. After an initial public offering (IPO), a lock-up period restricts early investors from selling their shares for a set period of time. According to SEC filings, approximately 95% of Bitdeer's shares were subject to this lock-up agreement, severely reducing the number of tradable shares and creating a lack of liquidity in the market.
Proponents of Bitdeer refute the notion that the company's fundamental performance is to blame for the price drop. They point to key financial indicators such as revenue, adjusted EBITDA, total hash rate, Enterprise Value/Revenue (EV/R), and EV/Adjusted EBITDA. Comparing Bitdeer's performance against competitors like Riot Blockchain (RIOT) and Marathon Digital Holdings (MARA), they argue that the stock is oversold.
Comparative Finacial Analysis
Bitdeer's revenue in Q2 of 2023 was $94 million, surpassing Marathon's $82 million and Riot's $77 million.
Bitdeer's Adjusted EBITDA in Q2 of 2023 amounted to $19 million, outperforming MARA's $26 million and Riot's $24 million.
Bitdeer's total hash rate stood at 21.3 exahash per second, ahead of MARA's 23.1 and Riot's 10.9.
Bitdeer's EV/Adjusted EBITDA as of 10/13/2023 was 5.4, in contrast to Marathon's 17.1 and Riot's 12.2.
The supporters of Bitdeer contend that despite its strong financial performance, the stock has been disproportionately affected by the end of the lock-up period, leading to a selling spree by early investors. This argument has gained traction, with H.C. Wainwright also labeling Bitdeer as undervalued. In fact, the research firm issued a $20 price target, suggesting a potential 7x return based on the current share price.
In response to the expiration of the lock-up period, a Bitdeer spokesperson addressed concerns about limited float and tradable shares. They stated that the increased float and liquidity resulting from the lock-up expiration have eliminated barriers in attracting new long-term investors. While the spokesperson acknowledged the short-term volatility caused by increased turnover, they expressed confidence in the company's strong business fundamentals, which they believe will eventually reflect in the stock performance once the temporary market dislocation dissipates.
It is important to note that this article is for informational purposes only and not intended as investment advice. The cryptocurrency market is highly volatile, and individuals should conduct their own research and seek professional guidance before making any investment decisions.
Photo by Markus Spiske on Unsplash.
This post contains content sponsored by Bitdeer. Information about Bitdeer in this post is provided by Bitdeer.