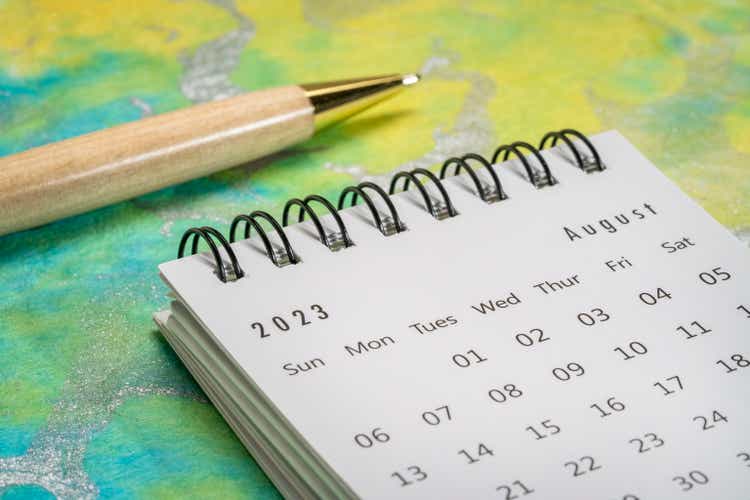 Lilly and Novo Nordisk emerged as the top-performing pharmaceutical companies in August, driven by the strong demand for their diabetes and weight loss drugs.
Lilly experienced a remarkable increase of approximately 22.3%, while Novo saw a return of around 14.8% during the month.
Both companies reported their quarterly earnings in August. Lilly surpassed expectations and raised its full-year guidance, while Novo also exceeded expectations and raised its 2023 sales outlook due to the growing demand for their weight loss and diabetes medications.
Year to date, Lilly's stock has increased by approximately 53%, while Novo has seen a rise of around 38%.

Regeneron Pharmaceuticals and Amgen secured the third and fourth positions, respectively, with returns of approximately 11.8% and 10.4%. Merck rounded out the top five with a respectable 3.5% return in August.
AstraZeneca and Roche were the worst-performing pharmaceutical companies of the month, experiencing returns of approximately -5.1% and -4.4%, respectively. AstraZeneca faced multiple lawsuits in the UK related to adverse events associated with its COVID-19 shots, contributing to its decline.
Roche, despite promising data on its TIGIT-targeting immune checkpoint inhibitor tiragolumab for non-small cell lung cancer, had a down month.

Johnson & Johnson ranked third-worst with a return of approximately -4.3%. Novartis and Moderna completed the bottom five, with respective declines of approximately -2.8% and -0.8%.