Macy's Rises to the Skies with Strong Q3 Performance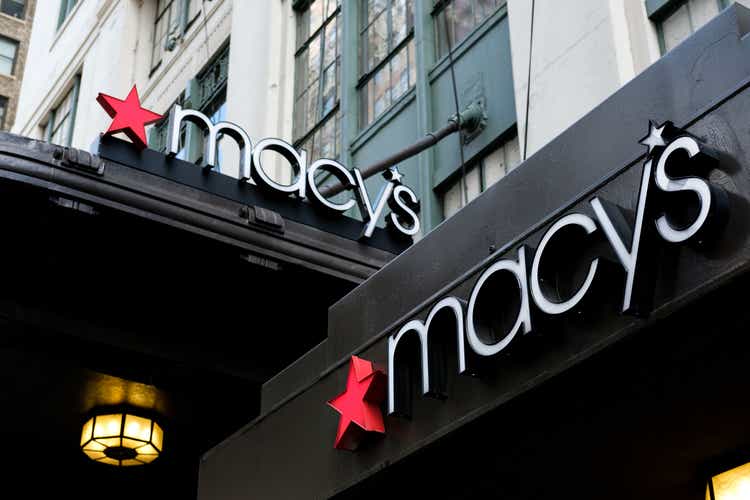 Macy's (NYSE:M) took off like a rocket in early trading on Thursday following stellar Q3 results and optimistic guidance.
Q3 saw a 7% year-over-year drop in sales to $5B, with both brick-and-mortar and digital sales showing a similar decline. Despite this, the gross margin rate for the quarter soared to 40.3% versus 38.7% a year ago. In addition, merchandise margin improved by 110 basis points, owing to lower permanent markdowns within the Macy's brand and improved freight expense.
Macy's (M) also showcased its prowess by demonstrating a significant 6% year-over-year reduction in merchandise inventory levels and a substantial 17% decrease compared to 2019. The department store stated that this reflects ongoing disciplined inventory management.
Heading into the future, Macy's (M) anticipates FY24 revenue of $22.9B to $23.2B versus the consensus of $23.0B, and EPS of $2.88 to $3.13 compared to the consensus of $2.76.
Macy's CEO, Jeff Gennette, expressed the company's readiness to lead the gift-giving market by offering exclusive products. He highlighted, "We have refined our gift assortment, simplified our promotions, and improved our shopping experience."
Remarkably, in premarket trading, Macy's (M) surged by an astounding 12.13% to $14.14, as opposed to the 52-week trading range of $10.54 to $25.12.