As McDonald's prepares to release its quarterly earnings report, the fast-food giant is enticing customers with a tasty deal. The company has launched a Free Fries Friday promotion, exclusively available to those who use the McDonald's mobile app and make a purchase of at least $1. Starting on October 27th and continuing every Friday until December 29th, customers can treat themselves to a free medium fries. This promotion serves a dual purpose for McDonald's, aiming to drive app usage while reminding consumers of the value the chain offers.
On October 30th, McDonald's is set to report its latest earnings. Analysts are anticipating revenue of $6.54 billion for the quarter and earnings per share (EPS) of $2.99. Impressively, McDonald's has surpassed EPS estimates in each of the past six quarters and has exceeded sales expectations in five of those quarters. While the company's stock has slipped 2.85% year-to-date, it still ranks 27th among the 54 publicly-traded restaurant stocks.
Seeking Alpha contributor JR Research recently upgraded McDonald's to a Buy rating, recognizing a remarkable opportunity for investors. The firm highlights that the recent decline in McDonald's stock price presents an attractive buying opportunity for those who missed out on previous retracements.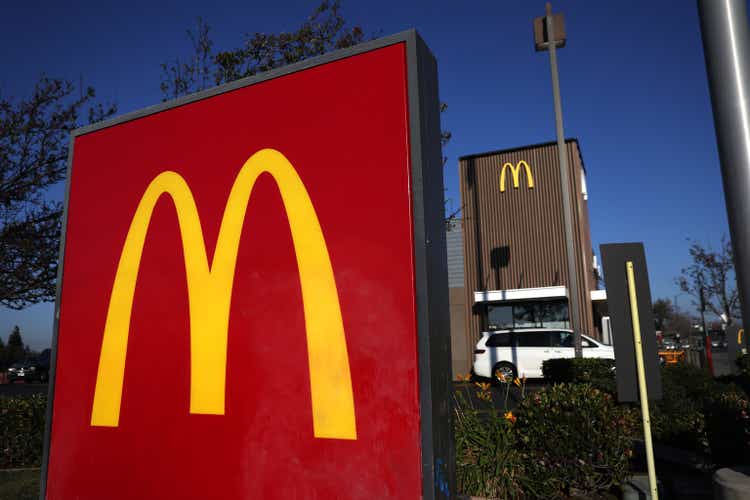 Investors and market enthusiasts eagerly await McDonald's earnings report, and this Free Fries Friday promotion adds an extra layer of interest. As the company continues to navigate the challenges of the current market, its ability to deliver strong financial results will be closely observed. Will McDonald's be able to sustain its impressive streak of beating EPS estimates? Only time will tell, but in the meantime, customers can indulge in some free fries while keeping an eye on their favorite fast-food stock.