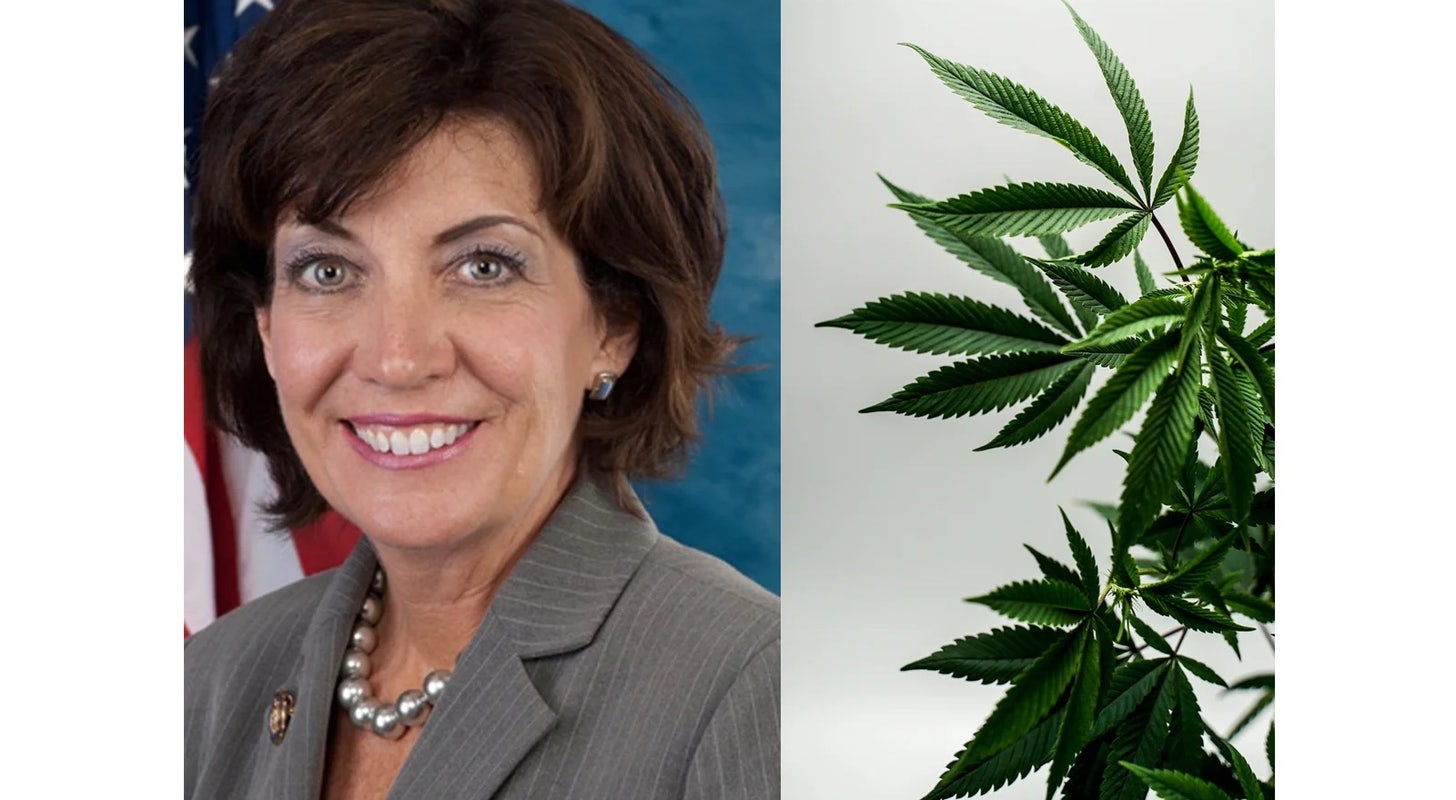 In a letter to New York Governor Kathy Hochul, four major medical cannabis retailers in the state expressed their concern and urged her to grant them licenses to sell adult-use marijuana. They cited the proliferation of illicit dispensaries, particularly in New York City, while only 23 state-licensed stores have been authorized to open.
Background
Recently, State Supreme Court Justice Kevin Bryant overturned his preliminary injunction that could have facilitated the issuance of additional cannabis licenses. This decision effectively halts legal retail licensing in New York, leading to an increase in illegal marijuana sales.
Advocating for Medical Cannabis Companies to Sell Recreational Marijuana
The four companies are appealing to Governor Hochul and the Office of Cannabis Management (OCM) to allow existing medical cannabis businesses, like themselves, to sell adult-use marijuana similar to Maryland, where a hybrid license structure was implemented. They argue that the state's incompetence is jeopardizing the safety and legality of cannabis usage, as well as burdening taxpayers.
According to an Aug. 31 letter obtained by the NY Post, signed by CEOs Matt Darin of Curaleaf Holdings, Inc. (CURLF), Ben Kovler of Green Thumb Industries (GTBIF), Denis Curran of Acreage Holdings (ACRHF), and Brett Novey of PharmaCann, OCM has abused its authority and allowed thousands of unregulated cannabis sellers to saturate the market with unsafe products.
By immediately granting licenses to the medical cannabis operators, the number of adult-use marijuana dispensaries would more than double, benefiting other cannabis sellers, including those who have been disproportionately affected by past marijuana convictions under social equity programs.
Ongoing Lawsuits
The protracted conflict in New York arises from a provision in the state's program that prioritizes retail licenses for individuals negatively impacted by the war on drugs or their immediate families. However, the implementation of the program has been delayed, resulting in a series of lawsuits.
The most recent significant lawsuit has been filed by four service-disabled veterans arguing that social equity provisions should also include individuals like themselves.
To learn more about the challenges facing New York's cannabis rollout and potential solutions, join us at the upcoming Benzinga Cannabis Capital Conference in Chicago on September 27 and 28. Visit bzcannabis.com for more information.