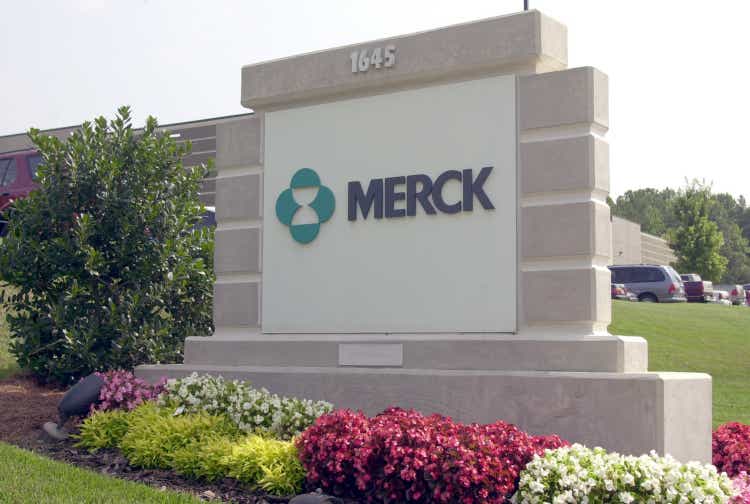 Pharmaceutical giant Merck (NYSE:MRK) is making waves today with a major announcement. The company has entered into an agreement with Japanese pharmaceutical firm Daiichi Sankyo (OTCPK:DSKYF) to collaborate on the development and commercialization of three antibody-drug conjugates (ADC). These targeted therapies show great promise in the treatment of solid tumors.
Included in the deal are three ADCs: patritumab deruxtecan (HER3-DXd), ifinatamab deruxtecan (I-DXd), and raludotatug deruxtecan (R-DXd). These compounds are currently being studied as both monotherapies and in combination with other treatments for various types of cancer.
Merck Commits $22 Billion
In this groundbreaking deal, Merck has agreed to pay Daiichi Sankyo a staggering amount. The upfront payment of $4 billion will be followed by additional payments of $1.5 billion over the next 12 months. Furthermore, Merck will be required to make payments totaling $16.5 billion based on future sales milestones. In total, this collaboration could cost Merck up to $22 billion.
As part of the agreement, both companies will share expenses and profits associated with these candidates on a global scale. However, in Japan, Daiichi Sankyo will retain exclusive rights, while Merck will receive royalties.
It's important to note that, for raludotatug deruxtecan, Merck will cover 75% of the first $2 billion in R&D expenses. This further demonstrates Merck's commitment to bringing this potential breakthrough therapy to market.
Impact on Merck's Financials
Merck also notes that the deal will have an impact on its financial statements. The company anticipates pre-tax charges of approximately $1.70 per share in the fourth quarter of this year as a result of the collaboration. Additionally, Merck expects an adverse impact of around $0.25 per share in the first 12 months following the close of the transaction as it invests in the pipeline and incurs expenses related to the deal.
More on Daiichi, Merck, etc.