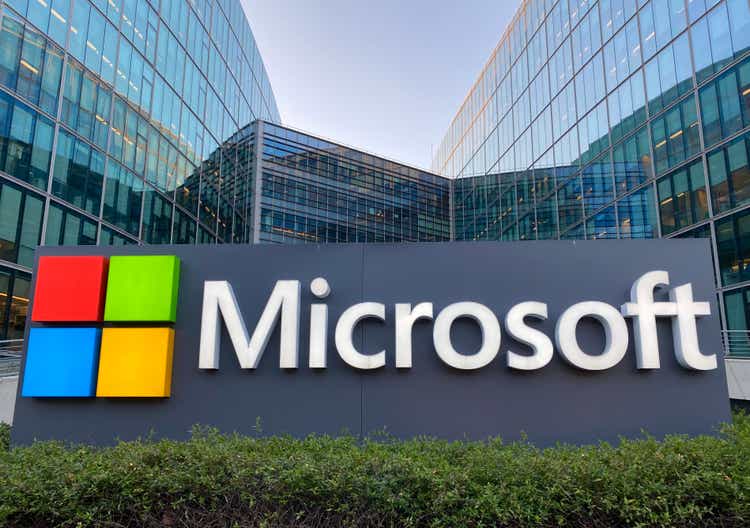 Microsoft (NASDAQ:MSFT) started its annual Ignite conference this week with a bang, introducing new artificial intelligence chips and updates to its overall AI strategy. Piper Sandler, the research firm, has hailed the event as a "net positive" for the Satya Nadella-led company and many other tech firms.
Analyst Brent Bracelin described Microsoft's showcasing of new Maia and Cobalt chips as reassuring to investors, eliminating fears of supply chain constraints and long-term margin issues.
Bracelin praised Microsoft's plan to resell Azure Cobalt CPU to other cloud providers from next year and termed the Microsoft 365 Copilot as "hot," with enormous interest from larger enterprises being "encouraging."
This new AI product has garnered significant commitments from prominent companies such as Accenture, BP, Dow, Honda, KPMG, Pfizer, and Visa. Bracelin cited survey data indicating impressive productivity gains and substantial time savings for companies using Microsoft 365 Copilot.
Despite the widespread acclaim, small and medium-sized businesses expressed concerns about the high initial seat minimums for Copilot, suggesting Microsoft may have "missed the mark."
Additional Gains for Other Firms
Piper Sandler noted positive developments for Oracle (NYSE:ORCL), Asana (NYSE:ASAN), and monday.com (NASDAQ:MNDY) due to various factors associated with the Ignite conference.
Oracle's forthcoming availability of the first Oracle Cloud Infrastructure (OCI) Exadata cluster inside Azure in December, along with its plans for global expansion in the first quarter of next year, were highlighted as positive indicators. Notable names such as Pepsi, Voya, and Vodafone were identified as early adopters of Oracle on Azure.
The recent collaboration between Oracle and Microsoft, enabling the use of OCI AI infrastructure and Azure AI infrastructure for AI model inferencing, has further solidified the standing of both companies.
Asana and monday.com are anticipated to experience a favorable impact, as the newly unveiled Microsoft Planner product is perceived to be a less formidable competitor. The timeline set out at the Ignite event indicates that a full web-based product may not be available until late 2024, easing concerns for Asana and monday.com.
More on Microsoft, Asana and Beyond