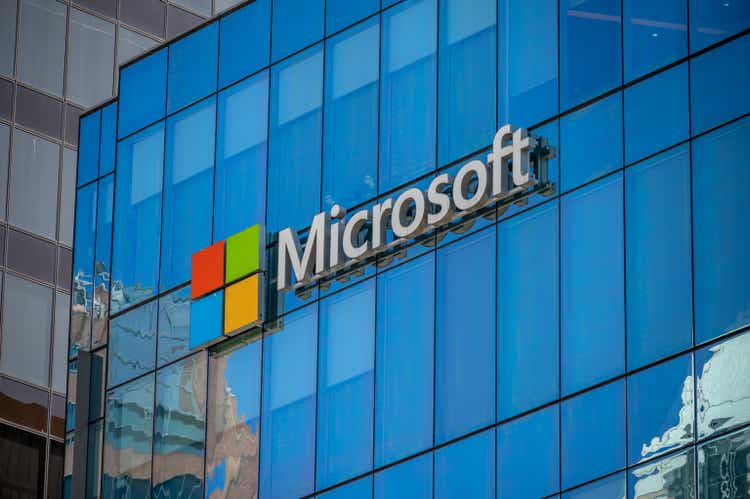 During its annual Ignite conference, Microsoft (NASDAQ:MSFT) proudly showcased its inaugural pair of proprietary processors, with a focus on artificial intelligence and cloud computing. This bold move signals Microsoft's determination to challenge industry-dominating semiconductor behemoths and diminish its reliance on external entities.
The advent of the Maia 100 chip, tailor-made for AI workloads, poses a potential challenge to Nvidia's (NVDA) offerings. This groundbreaking chip, already undergoing testing with Bing and Office AI products, will soon be available to Azure cloud customers. Rani Borkar, a Microsoft executive, shared this promising development at the conference, as reported by Bloomberg.
Furthermore, the Maia 100 is currently undergoing trials by OpenAI, an organization substantially supported by Microsoft (MSFT) investments.
On the other front, the Cobalt 100 Arm chip, designed for general computing purposes, is expected to rival the products of Intel (INTC) and AMD (AMD) within the data center arena.
Microsoft has announced the imminent deployment of both Maia and Cobalt in its data centers next year.
Following these groundbreaking revelations, Microsoft (MSFT) experienced a marginal dip in its stock value.
This constitutes breaking news…