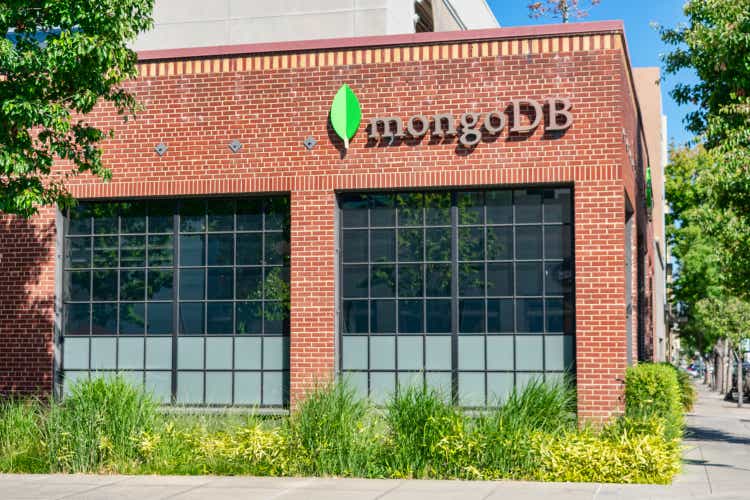 The shares of MongoDB (NASDAQ:MDB) saw a surge of over 5.5% in pre-market trading on Friday following the release of the company's positive second-quarter results and guidance. This performance was well received by Wall Street analysts.
Although Matthew Broome, an analyst from Mizuho Securities, maintained his neutral rating on MDB shares, he raised the price target from $240 to $260. He pointed out the "relatively strong" growth in Atlas revenue, but expressed concerns that most of the projected increase in estimates came from non-Atlas business, making it unlikely to be sustainable.
The company's announced earnings for the period ending July 31 showed adjusted earnings of 93 cents per share on $423.8 million in revenue.
MongoDB reported a notable 38% year-over-year revenue growth for its Atlas database during the period, accounting for 63% of total revenue.
In addition, Broome noted that although MongoDB is operating well, it faces challenges in its environment and is not expected to have any significant short-term benefits from generative AI.
Patrick Walravens, an analyst from JMP Securities, maintained an outperform rating on MDB shares and raised the price target to $440 from $425. He highlighted the strong performance of Atlas and the significantly higher adjusted operating margin of 19% for the quarter.
Jason Ader, an analyst from William Blair, praised MongoDB's impressive leverage and enterprise advanced model, and anticipates further growth potential. He mentioned the company's well-positioning for generative AI opportunities and expanding profit margins, supporting his outperform rating.