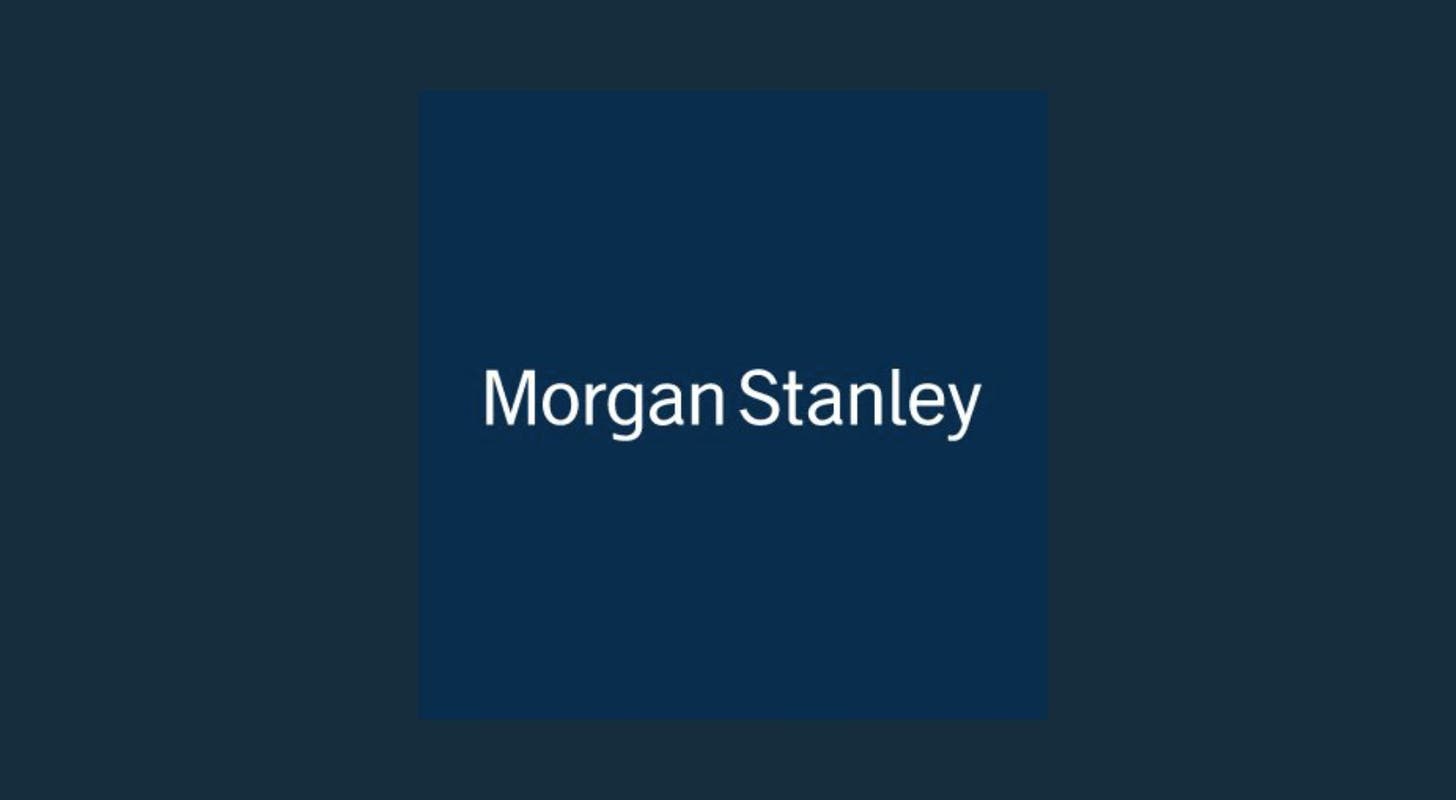 U.S. stocks traded lower midway through trading, with the Nasdaq Composite falling more than 100 points on Wednesday.
The Dow traded down 0.58% to 33,801.96 while the NASDAQ fell 0.87% to 13,415.37. The S&P 500 also fell, dropping, 0.78% to 4,338.99.
Check This Out: How To Earn $500 A Month From Bank of America After Earnings Beat
Leading and Lagging Sectors
Energy shares climbed by 1% on Wednesday.
In trading on Wednesday, industrials shares fell by 1.8%.
Top Headline
Shares of Morgan Stanley MS fell around 7% on Wednesday after the company reported earnings for its third quarter.
Morgan Stanley posted quarterly net profit of $2.4 billion, or $1.38 per diluted share, compared to a net income of $2.6 billion or $1.47 in the prior year. Analysts were expecting earnings of $1.28 per share. The company reported revenues of $13.27 billion, beating the consensus of $12.58 billion.
Equities Trading UP
Spirit AeroSystems Holdings, Inc. SPR shares shot up 24% to $21.37 after the company announced it reached an agreement with Boeing to support production stability. The company also issued guidance.
Shares of Treasure Global Inc. TGL got a boost, shooting 47% to $0.46 after the company announced an AI robot designed to conduct extended-hour live commerce sessions on TikTok.
SeaStar Medical Holding Corporation ICU shares were also up, gaining 61% to $0.7279 after the FDA granted the company's Selective Cytopheretic Device Breakthrough Device Designation for hepatorenal syndrome.
Equities Trading DOWN
Nuvve Holding Corp. NVVE shares dropped 45% to $0.1445. Nuvve Holding reported pricing of $1 million underwritten public offering of 7,142,857 shares of common stock at a price of $0.14 per share.
Shares of NuZee, Inc. NUZE were down 44% to $2.91 after the company priced its $1.275 million underwritten public offering of common stock.
Bridger Aerospace Group Holdings, Inc. BAER was down, falling 30% to $4.2898 as the company announced a $70 million proposed public follow-on offering to fund growth initiatives. The company sees revenue of $51 million to $55 million for the quarter ended Sept. 30.
Also Check This Out: $20M Bet On This Biotechnology Stock? Check Out These 3 Stocks Insiders Are Buying
Commodities
In commodity news, oil traded up 1.7% to $88.15 while gold traded up 1.6% at $1,965.80.
Silver traded up 0.4% to $23.11 on Wednesday while copper rose 0.4% to $3.5940.
Euro zone
European shares were lower today. The eurozone's STOXX 600 fell 0.83%, London's FTSE 100 fell 0.92% while Spain's IBEX 35 Index fell 0.75% The German DAX fell 0.81% French CAC 40 declined 0.77%, while Italy's FTSE MIB Index slipped 0.60%.
The inflation rate in the Eurozone eased to 4.3% year-over-year in September from 5.2% in August, while construction output declined by 0.1% year-over-year in August.
UK's producer prices fell 0.1% year-over-year in September versus a revised 0.5% decline in August, while inflation rate came in at 6.7% in September versus market estimates of 6.6%.
Asia Pacific Markets
Asian markets closed mostly lower on Wednesday, with Japan's Nikkei 225 gaining 0.01%, China's Shanghai Composite Index falling 0.80% and Hong Kong's Hang Seng Index falling 0.23%. India's S&P BSE Sensex, meanwhile, dipped 0.8%.
China's industrial production growth came in unchanged at 4.5% for September, while the country's economy grew by 4.9% year-over-year in the third quarter. China's retail sales rose by 5.5% year-over-year in September.
Economics
Housing starts in the U.S. increased by 7% month-over-month to an annualized rate of 1.36 million in September.
Building permits fell by 4.4% to an annual rate of 1.473 million in September.
Crude oil inventories in the US declined by 4.491 million barrels in the week ending Oct. 13, following a 10.176 million-barrel increase in the prior period, the EIA said.
Now Read This: Check Out 3 Real Estate Stocks With Over 3% Dividend Yields From Wall Street's Most Accurate Analysts