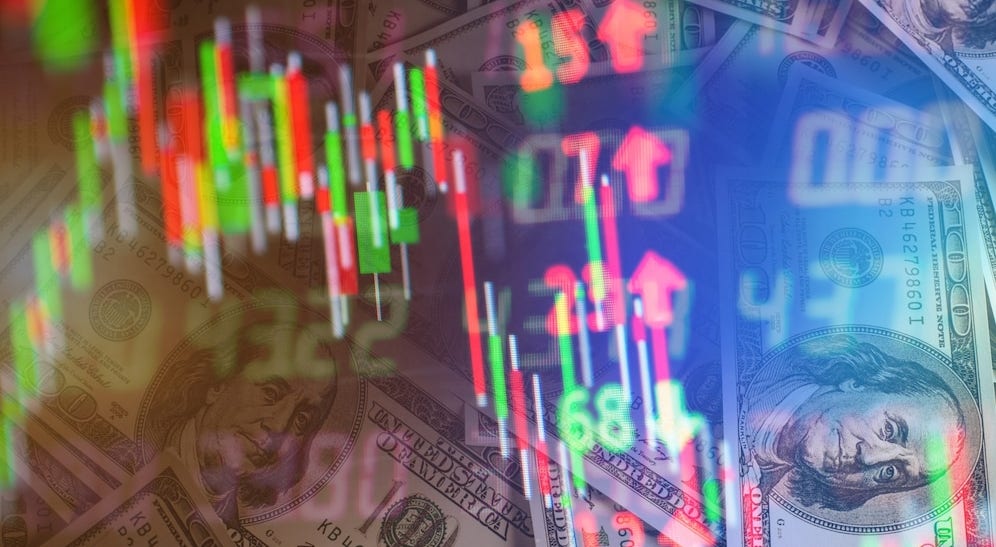 The stock market experienced a downward trend towards the end of trading today, with the Nasdaq Composite losing around 100 points. The Dow also traded down by 0.43% to 33,520.17, while the NASDAQ fell 0.75% to 13,214.04. The S&P 500 followed suit, dropping 0.62% to 4,287.95.
Leading and Lagging Sectors
Communication services shares showed resilience, climbing by 1% on Thursday. Meanwhile, consumer discretionary shares fell by 1.7%.
AT&T Beats Expectations with Third-Quarter Earnings
AT&T Inc. (T) reported better-than-expected financial results for the third quarter of FY23. The company recorded operating revenues of $30.35 billion, a 1% increase year-over-year, surpassing the consensus estimate of $28.69 billion. Moreover, AT&T's adjusted earnings per share (EPS) of $0.64 beat the consensus estimate of $0.59. The positive results prompted the company to raise its full-year adjusted EBITDA growth guidance to better than 4%.
Stocks on the Rise
SAB Biotherapeutics, Inc. (SABS) shares shot up 27% after receiving approval to commence a Phase 1 clinical trial. Spectral AI, Inc. (MDAI) saw a 32% increase in its stock price after its medical device received regulatory approval. PTC Therapeutics, Inc. (PTCT) shares also rose by 19% following an agreement to monetize its royalty stream.
Stocks on the Decline
Nxu, Inc. (NXU) shares dropped 38% after the company announced a public offering of common stock. Semtech Corporation (SMTC) saw its stock price fall by 22% due to a private placement offering. Generation Bio Co. (GBIO) experienced a decline of 31% following a downgrade by TD Cowen.
Commodities Update
In commodity news, oil traded up 0.9% to $89.14, while gold traded up 0.8% at $1,984.50. Silver traded down 0.3% to $23.03, and copper rose 0.3% to $3.5985.
Euro zone
European shares closed lower, with the Eurozone's STOXX 600 falling 1.19%, London's FTSE 100 declining 1.17%, and Spain's IBEX 35 Index falling 0.72%. The German DAX fell 0.33%, the French CAC 40 declined 0.64%, and Italy's FTSE MIB Index declined 1.38%. Notably, the Eurozone recorded a current account surplus of EUR 30.67 billion in August, Spain's trade deficit narrowed, and France's manufacturing climate indicator fell.
Asia Pacific Markets
Asian markets closed lower, with Japan's Nikkei 225 falling 1.91%, China's Shanghai Composite Index dropping 2.46%, and Hong Kong's Hang Seng Index declining 1.74%. India's S&P BSE Sensex also fell by 0.25%. Japan's trade surplus improved compared to the same period last year, Hong Kong's unemployment rate remained steady, and China witnessed a slight decline in average new home prices.
Economic Updates
The Philadelphia Fed Manufacturing Index rose in October compared to the previous month, while U.S. jobless claims declined. Additionally, U.S. natural gas supplies increased. These updates provide insights into the current state of various economic indicators.
Investors and traders should closely monitor these developments as they significantly impact the financial markets and present potential opportunities for investment and trading strategies.