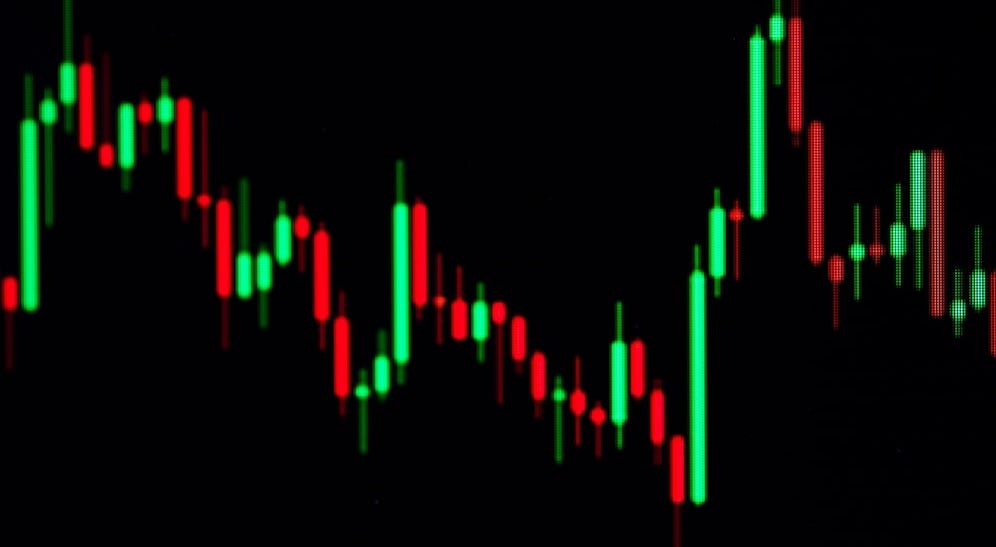 During midday trading, U.S. stocks experienced a mostly downward trend, influenced by the release of job figures.
The Dow rose by 0.03% to 34,732.89, while the NASDAQ saw a decline of 0.30% to 13,993.40. The S&P 500 also dropped, decreasing by 0.09% to 4,503.51.
Leading and Lagging Sectors
Energy shares displayed a significant increase of 1.6% on Friday.
On the other hand, communication services shares experienced a decline of 0.6% in trading on Friday.
Key Headline
In August, the ISM manufacturing PMI exceeded market expectations of 47.0, rising to 47.6 from the previous month's 46.4.


Stocks on the Rise
Taoping Inc. saw its shares surge by 42% to $3.23 after reporting a year-over-year increase in H1 EPS and sales results.
Shares of Dell Technologies Inc. rose by 25% to $70.05 following the announcement of better-than-expected second-quarter results and an improved outlook for the year.
Novo Integrated Sciences, Inc. also experienced a gain, with shares increasing by 41% to $0.1963 after the company received an Underwriting Clearance Notice for a $70 million coupon.
Stocks on the Decline
Aditxt, Inc. saw its shares drop by 52% to $25.70 following the announcement of a $10 million private placement priced at-the-market under Nasdaq rules.
Shares of Tingo Group, Inc. fell by 19% to $1.0501. Despite addressing concerns raised by the Hindenburg short-seller report, the company failed to satisfy Hindenburg.
Olin Corporation experienced a decline, with shares falling by 14% to $49.92 after the announcement that Scott Sutton will step down as President, Chief Executive Officer and Chairman of the Board in the first half of 2024.
Commodities
On Friday, oil prices increased by 1.7% to $85.03, while gold prices rose by 0.1% to $1,966.10.
Silver prices fell by 0.7% to $24.65, while copper prices rose by 1% to $3.8615.
Eurozone
European shares saw mostly negative movement today. The eurozone's STOXX 600 gained 0.07%, London's FTSE 100 rose 0.47%, and Spain's IBEX 35 Index fell 0.5%. The German DAX slipped 0.53%, the French CAC 40 fell 0.25%, and Italy's FTSE MIB Index fell 0.5%.
In August, the HCOB Eurozone manufacturing PMI rose to 43.5 from July's reading of 42.7, while the France manufacturing PMI increased to 46 from July's 45.1. The HCOB German manufacturing PMI was confirmed at 39.1 in August, and the S&P Global/CIPS UK manufacturing PMI rose to 43.0 in August compared to the preliminary reading of 42.5.
In July, Italy's industrial producer prices declined by 10.2% year-over-year, and Italian GDP shrank by 0.4% quarter-over-quarter during the three months ending in June. The HCOB Italy manufacturing PMI climbed to 45.4 in August from 44.5 the previous month.
Asia Pacific Markets
Asian markets closed higher on Friday, with Japan's Nikkei 225 gaining 0.28%, China's Shanghai Composite Index gaining 0.43%, and India's S&P BSE Sensex rising by 0.86%.
In August, the S&P Global Indian manufacturing PMI reached a 3-month high of 58.6, up from 57.7 in the previous month. The Caixin China general manufacturing PMI increased to 51.0 in August from 49.2 in July. Japanese manufacturing PMI fell to 49.6 in August compared to the flash level of 49.7.
Economics
In August, the U.S. economy added 187,000 jobs, surpassing market expectations of 170,000 and an upwardly revised figure of 157,000 in July. The unemployment rate increased to 3.8% in August from 3.5% in July.
Average hourly earnings for all employees on US private nonfarm payrolls increased by 0.2% to $33.82 in August, following a growth of 0.4% in the previous month.
The S&P Global manufacturing PMI was revised higher to 47.9 in August compared to the preliminary reading of 47.
Construction spending in the U.S. increased by 0.7% month-over-month to an annual rate of $1,972.6 billion in July.
In August, the ISM Manufacturing PMI exceeded market estimates of 47.0, rising to 47.6 from the previous month's 46.4.
COVID-19 Update
The U.S. remains the leader in COVID-19 cases and deaths, with a total of 108,087,320 cases and approximately 1,173,650 deaths. India has confirmed at least 44,997,160 cases and 531,930 deaths, while France has reported over 40,138,560 COVID-19 cases with 167,640 deaths. Globally, there have been at least 694,630,520 cases of COVID-19, resulting in over 6,911,550 deaths.