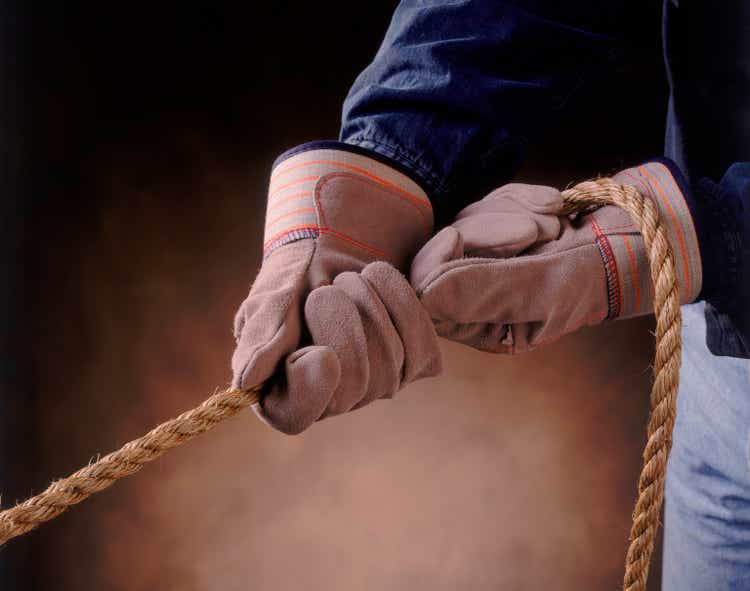 Co-authored by Treading Softly.
Not everyone enjoys the great outdoors, but imagine casting a net into the deep and pulling in a bountiful catch, hand over fist. This is how I've been seizing opportunities in the market – diving into sectors that others are abandoning in fear. Enter Ares Commercial Real Estate Corporation (NYSE:ACRE), yielding over 13% in dividends. These high-quality picks are generating double-digit yields and are completely covered, presenting a lucrative opportunity amid sectoral exits driven by fear or misunderstanding.
Let's dive in!
ACRE: Making Lemonade
ACRE reported Q3 earnings akin to other commercial mortgage real estate investment trusts (mREITs). Cash flow remains robust, with distributable earnings of $0.25, including a $0.09 non-cash write-off, implying a recurring DE of $0.34/share. Notably, ACRE is achieving these earnings while operating at a below-average level of leverage at only 2.0x.
Despite some pressure on borrowers leading to loan defaults, ACRE successfully resolved two non-performing loans in Q3. This included a mix-use property in Florida and a short sale of a hotel property in Illinois. Managing defaulted mortgages is a distinct strength of mortgage REITs like ACRE, offering flexibility in addressing such situations.
Looking ahead, ACRE is making positive progression towards managing loans at lower risk ratings, with $380.4 million of loans in risk rating 4 and $82.5 million in loans in risk rating 5, down from the $574 million reported in Q2. The management anticipates resolving approximately $70 million worth of loans in Q4, offering a more concrete outlook for the future.
Although the market price currently reflects significant credit losses estimated by ACRE's CECL reserves, management remains optimistic about new loan opportunities. With ACRE trading at a 20%+ discount to book value despite the CECL reserves, we're ecstatic about the potential for the next expansion cycle.
Conclusion
The commercial real estate sector may seem tumultuous, but ACRE is defying expectations through exceptional management. In retirement, your financial journey is uniquely yours, and our Income Method aims to offer financial success and security, tailored to your needs.
That's the beauty of my Income Method. That's the beauty of income investing.